The New Release Rack: Paul Rudd and Jennifer Aniston Follow their 'Wanderlust'
Plus 'Jeff Who Lives at Home,' 'Project X,' 'The FP,' 'Attenberg' from Greece, and more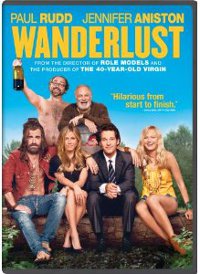 "Big Miracle" (Universal) stars Drew Barrymore as a Greenpeace activist and John Krasinski as a small-town reporter who team up to help rescue three gray whales trapped in ice in Alaska. Videodrone's review is here.
"Wanderlust" (Universal) stars Paul Rudd and Jennifer Aniston as struggling young professionals who flee New York, broke and discouraged, and become seduced by the idealism of a commune ("intentional community," is the term these folks prefer) they stumble across, where hippie clichés and counterculture stereotypes are brought to life.
The film is "essentially a series of comic sketches, some funnier than others, on American lifestyles," writes MSN film critic Glenn Kenny. "Most of it is pretty funny stuff. A lot is not unfamiliar gross-out sex or body-function humor in the smarter-than-average​ Apatow register, but every now and then, as in a dream sequence featuring a giant housefly or a couple of pointed sendups of happy-talk TV news, the movie digresses into amusingly surreal corners that are reminiscent of The State at its bouncing-off-the-wal​ls best. Where it falters is when it attempts to balance social satire with audience ingratiation."
The single-disc DVD features a collection deleted, alternate, and extended scenes. The Blu-ray+DVD combo pack includes commentary by director/producer/co​-writer David Wain, producer/co-writer/a​ctor Ken Marino, and producer/actor Paul Rudd, plus guest impressions by Kevin Pollack, the behind-the-scenes featurette "God Afton!," a bonus episode of David Wain's series "Wainy Days" featuring the cast, various short featurettes and the usual gag reel and "Line-O-Rama" collection of ad-libs, plus an Ultraviolet digital copy for download and instant streaming. Exclusive to the Blu-ray is "Wanderlust: Bizarro Cut," ostensibly a version of the film constructed entirely out of alternate and deleted scenes. Also available On Demand.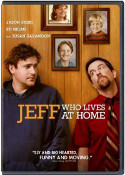 "Jeff Who Lives at Home" (Paramount) is Jason Segal, a thirtysomething slacker who lives in his mother's basement, smoking dope and trying to make sense out of the random signs the universe sends him. His mother (Susan Sarandon) wants him to get a grip on his life and while his older brother (Ed Helms), married and working to fill his life with status symbols, simply can't relate.
MSN film critic Kat Murphy reviews the easy-going comedy by the filmmaking team Jay and Mark Duplass: "There's hardly a moment that "Jeff, Who Lives at Home" doesn't work hard to warm the cockles and charm us into rueful chuckles, yet a rising odor of twee contrivance taints the fun. Lonely, screwed-up souls flounder about in verging-on-sitcom silliness until magically rescued, redeemed, reunited. The kind of arch indie comedy that likes looking at itself, "Jeff" wears thin, all surface and not that much heart."
Blu-ray and DVD. No supplements beyond an UltraViolet digital copy, for download and instant streaming, on the Blu-ray. Also available On Demand and at Redbox.
Read Videodrone's interview with Susan Sarandon here.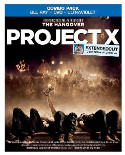 "Project X" (Warner) is the name that three nerdy high school seniors give to their plan to make a name for themselves by throwing the ultimate graduation party. Writes MSN film critic Glenn Kenny: "This fake-found-footage (again!) teen comedy, which was produced by the director of both "Hangover" movies Todd Phillips, is calculated to, among other things; utterly outrage various ostensibly adult standards of propriety and decency. This is kind of encapsulated by the explanation given by the MPAA for the movie's fully-earned R rating: "for crude and sexual content throughout, nudity, drugs, drinking, pervasive language, reckless behavior and mayhem - all involving teens." 
Blu-ray and DVD, with the featurette "Project X: Pasadena Three" and an Ultraviolet digital copy, for download and instant streaming. Exclusive to the Blu-ray+DVD Combo Pack is "#XTENDEDCUT to the Break of Dawn, Yo!" extended version (running six minutes longer and featuring even more extreme material not seen in the theatrical version) and two additional featurettes, plus an Ultraviolet digital copy for download and instant streaming. Also available via digital download and On Demand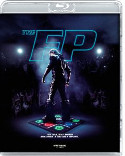 "The FP" (Image) is a parody of sports movies, gang dramas, and eighties breakdance films, set in the conflict between two gangs in Frazier Park, California, where the battle for dominance in the dark suburban near-future is played out in competitive dance-fight video games. San Francisco Chronicle film critic Mick LaSalle recommends that you "Think of The FP as the occasion for a party. You need to find a room full of people who get the joke and see this movie there, because audiences will be laughing so hard they'll be screaming."
Blu-ray and DVD, with commentary by writers/directors The Trost Bros., the production featurettes "Never Ignorant Getting Goods Accomplished: The Making of The FP" and "The FP in the FP," bonus interviews and a booklet. Also available via digital download and On Demand.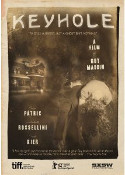 "Seeking Justice" (Anchor Bay) speeds Nicolas Cage's race to box-office oblivion with another thriller that rushes to home video after a nominal theatrical release. Village Voice film critic Nick Pinkerton describes it as "the kind of effective middle-range pulp thriller that has lately become an endangered species." January Jones and Guy Pearce co-star. Blu-ray and DVD, with a featurette. Also available On Demand and at Redbox
"Keyhole" (Monterey), the latest feature from Guy Maddin, is a gangster drama that draws from 1930s Hollywood films and Homer's "The Odyssey," with Jason Patric as Ulysses trying to find his way home through a house haunted with memories. Isabella Rossellini and Udo Kier co-star. "To a die-hard Maddinite this may be a little disappointing, but for that reason Keyhole may also be a perfect gateway into the bizarre and fertile world of a unique film artist," writes New York Times film critic A.O. Scott. Blu-ray and DVD with the short films "Send me to the Lectric Chair" and "Glorious."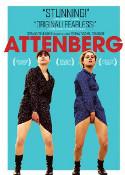 Foreign Affairs:
"Attenberg" (Strand), the official Greek entry for last year's Academy Awards, is a coming-of-age story about a twenty-something woman in a suffocating factory town whose insular world is expanded when she meets a visiting engineer. New York Times film critic A.O. Scott praises the film: "The emotions are quiet, and the connections among the characters feel tentative and fragile. Though it makes no reference to the current economic and political crisis in Greece, "Attenberg" is suffused with a sense of malaise - of stasis, if you prefer a Greek word - that way well reflect the contemporary national mood." DVD only, no supplements, Greek with English subtitles.
"Four Lovers" (Oscilloscope) is a ménage-a-quatre drama of two couples who decide to swap partners to explore the boundaries of their relationships, with the usual jealousies that erupt with the intimacies. French with English subtitles. DVD only, with deleted scenes and two archival shorts from the fifties: "Who's Right?" and "Jealousy." Reviews here.
"My Afternoons with Margueritte" (Cohen / New Video) stars Gerard Depardieu as a nearly illiterate man whose life is expanded when he befriends an elderly woman (Gisele Casadesus) who reads aloud from her novel in the park. Blu-ray and DVD, no supplements, French with English subtitles. Reviews here.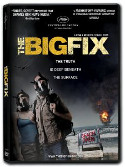 True Stories:
"The Big Fix" (Green Planet), from alternative energy activists and filmmakers Josh and Rebecca Tickell, follows up "Fuel" and "Freedom" with an investigation of big oil in America. "The film's scope is staggering, including its detailed outlining of BP's origins and fingerprints across decades of unrest in Iran," writes Village Voice film critic Ernest Hardy. DVD only, with director commentary, an update from the filmmakers, and bonus footage and interviews among the supplements.
"How Much Does You Building Weigh, Mr. Foster" (First Run) profiles the life and legacy of architect Norman Foster. "There's plenty of material for a lively, profound documentary about Norman Foster. But 'How Much Does Your Building Weigh, Mr. Foster?' is, by design, lightweight," observes NPR film critic Mark Jenkins. DVD only, no supplements.
More new non-fiction this week: "My Reincarnation" (Docurama), about the relationship between a devout Tibetan Buddhist Master and his western-born son who breaks from his father's tradition. "Voice of the Andes" (First Run) explores the ancient Great Inca Road that connected the Inca empire before the arrival of western culture. "A Matter of Taste: Serving Up Paul Liebrandt" (First Run) profiles the 24-year-old chef. All DVD only.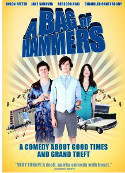 Plus:
"A Bag of Hammers" (MPI) stars Jason Ritter and Jake Sandvig as small-time scammers whose business get complicated with the addition of a new partner (Chandler Canterbury), his frazzled mother (Carrie Preston), and a well-meaning by-stander (Rebecca Hall). "A few striking performances - Ritter, Preston, and Canterbury are especially great - smooth out what might have been a much bumpier ride," writes Village Voice film critic Michelle Orange. Blu-ray and DVD, with a featurette.
"Cat Run" (Universal) features Spanish actress Paz Vega as a call girl on the run from the mob, the government, and a deadly assassin (Janet McTeer). John Stockwell directs. Blu-ray and DVD, with commentary, deleted scenes, and a featurette. Reviews here.
"Love Birds" (Freestyle) is a British romantic comedy with Rhys Darby as a gloomy guy with an injured duck and Sally Hawkins as an eccentric veterinarian. With interviews and a featurette. "The Jerk Theory" (Arc Entertainment) takes romance to high school for a lesson in love for a guy (Josh Henderson) who thinks all girls want is a bad boy. Both DVD only.
"Almost Kings" (Breaking Glass) follows the efforts of a smart but awkward high school freshman to fit in with a crowd of older popular boys. With commentary and featurettes. "Profane" (MVD) has, if nothing else, an intriguing premise: a young Muslim Dominatrix in the midst of the spiritual crisis. With 20 minutes of bonus footage. Both DVD only
For more releases, see Hot Tips and Top Picks: DVDs, Blu-rays and streaming video for June 19