Coming Up: Nicole Kidman in "Rabbit Hole" and Kevin Spacey in "Casino Jack"
Also recently announced "Yogi Bear" and more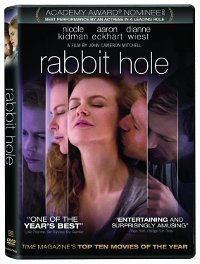 Nicole Kidman earned an Oscar nomination for "
Rabbit Hole
" (Lionsgate), John Cameron Mitchell's film of David Lindsay-Abaire's Pulitzer Prize-winning play, which is set for release on DVD and Blu-ray on April 15.
Aaron Eckhart, Dianne Wiest, Giancarlo Esposito and Sandra Oh star in the drama about parents still struggling with grief, shock and sadness almost a year after the death of their young son in a car accident. The tender drama also earned four Independent Spirit Awards, including Best Director (John Cameron Mitchell), Best Female Lead (Nicole Kidman), Best Male Lead (Aaron Eckhart) and Best Screenplay (David Lindsay-Abaire). The disc will feature commentary.
Kevin Spacey is Jack Abramoff, the real-life Washington super-lobbyist whose excess and corruption and epic levels of fraud led to one of the most high-profile trials in recent history, in George Hickenlooper's portrait of the high life and bad end to the man they called "
Casino Jack
" (Fox).
Fox releases the film, which earned Spacey a Golden Globe nomination, on DVD and Blu-ray on April 5 with a featurette and deleted scenes.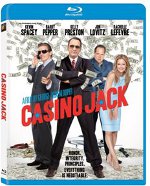 Also recently announced:
"Yogi Bear" (Warner), with an animated Yogi and Booboo running through a real-world Jellystone, will arrive on DVD, Blu-ray and Blu-ray 3D on March 22
"Made In Dagenham" (Sony), a British labor comedy with Sally Hawkins, on DVD and Blu-ray on March 29
"Mesrine: Public Enemy #1" (Music Box), the second chapter in the French crime epic starring Vincent Cassel as notorious French gangster Jacques Mesrine, on DVD and Blu-ray on March 29