Watching with Matthew Modine, star of Stanley Kubrick's 'Full Metal Jacket'
We talk to the actor in conjunction with the film's 25th Anniversary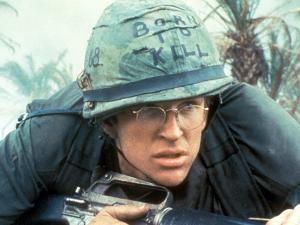 Matthew Modine has been making movies for thirty years. After making his big screen debut in a small role in John Sayles' "Baby It's You," he quickly became one of the most in-demand young actors of his generation, with major roles in Robert Altman's "Streamers," Alan Parker's "Birdie," and Gillian Armstrong's "Mrs. Soffel," before landing the leading role in Stanley Kubrick's "Full Metal Jacket." The film's 25th Anniversary is marked by a special edition Blu-ray release, with the new documentary "Stanley Kubrick's Boxes" and contributions from Modine himself. Photographs that Modine took on the set of the film are included in the disc's booklet and he wrote an essay for the edition.
I spoke with Modine by phone in June, catching him between a visit with a programmer developing an iPad app based on his book "Full Metal Jacket Diary" ("The reason I'm excited about it is that he just showed it to me this morning") and a meeting with John Scully ("the man who fired Steve Jobs from Apple"), the man he's portraying in the upcoming Steve Jobs film. Since then he's been seen by millions of viewers in "The Dark Knight Rises" and premiered a new film short film at the Palm Springs International Short Film Festival, and he's currently developing his second feature as a director.
We talked about Kubrick, Altman, making movies, and what he's been watching.
What are you watching on home video?
The only thing I watch on television is sports and right now I'm enjoying the Oklahoma Thunder is one game to nothing against the El Fuego. That means The Heat, if you don't speak Spanish. I don't like saying the name of the team because I really, really can't stomach them. So it's just El Fuego to me. [Note: the interview was conducted weeks before the Olympics]
Do you still go to the movies?
Absolutely. I go to see as many movies as I can. That's my profession. I go to see as much theater as I can – that's one of the pleasures of living in New York, we have the greatest theater in the United States – and watch as many movies as I can.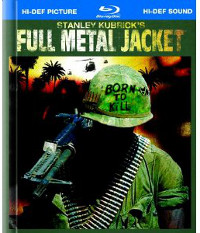 You had taken substantial roles in films before "Full Metal Jacket," but taking the lead role in a Kubrick film must have had an effect on your career.
It's flattering when any director asks you to be the star of their film and there's a tremendous responsibility that comes with that invitation. But yes, absolutely, to be invited to work with someone who had previously worked with Jack Nicholson on "The Shining," which I really enjoyed, who worked with George C. Scott and Peter Sellers, two actors I think are just brilliant, James Mason, Kirk Douglas twice, Malcolm McDowell…. To work with Stanley and know his history as a filmmaker, it was a tremendous invitation and a wonderful opportunity. Not just as an actor and an artist, but as a man, having the opportunity to work with somebody who is going to teach me about  filmmaking, who is going to teach me about writing, who is going to teach me about being a human being. This extraordinary experience, this brief moment that we have that we share on this planet, I think of all the people that I've met and worked with in my life, probably Stanley understood the brevity of time better than most.
How did you get the part and what was the audition process like?
There was a funny thing about "Full Metal Jacket." You were supposed to send a videotape audition to an address in London. And I didn't. It's not that I couldn't afford one, really, but I didn't have the ambition to go find someone with a video camera or spend some money to hire a casting director  to videotape me, because video in 1984 was something that was not so readily available like it today. To tape yourself, you had to make a real investment of time and effort and money. And  I didn't. I was busy working and I thought that things were coming to me pretty easily so I didn't videotape myself and it was quite by accident…
I was having breakfast with a good friend of mine, David Allen Grier, at a restaurant called The Source in Los Angeles—it was the restaurant Woody Allen drove his car into in "Annie Hall"—and David and I were joking that we hoped Woody Allen was back in New York and not in Los Angeles looking for Diane Keaton. And there was a young fellow sitting opposite us who I didn't know at the time who was making faces at me and I said, "David, I don't know what this guy's problem is but he's making faces at me," and he looked over his shoulder and said, "Oh that's Val Kilmer, he's a nice guy," and he got up, went over, spoke to him, and introduced us. I said, "Hi, my name's Matthew," and he  said, "Yeah, I know who you are," and I said, "What's the problem, man? If you've got a problem with me, why don't we take it outside?" He said, "I'm just sick of you, man." I was on a wonderful run of "Streamers" and "Vision Quest" and "Birdy" and "Mrs. Soffel," in roles that Val could have easily played as I had, and now he was upset that I was starring in "Full Metal Jacket." I said "I didn't know anything about it. You had to send a videotape audition and I didn't do it, obviously you have, but I'm not going to apologize for the success that I've had."
I went out afterward and called my manager and asked  him if he knew anything about "Full Metal Jacket" and he didn't, so I said, "Let's call Warner Bros. and have them send 'Vision Quest' to Kubrick and I'll call Alan Parker, who was editing 'Birdie' in London." Parker sent a clip of film over to Kubrick and I got the job.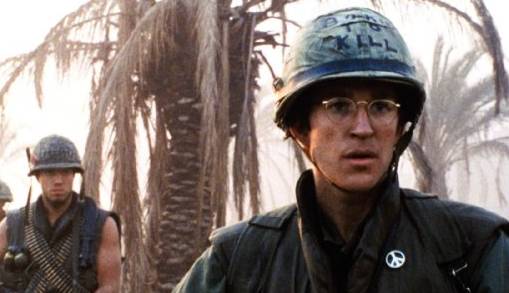 Did you thank Val Kilmer for that?
Absolutely. I'll put his name on his tombstone.
Tell me about the photographs you took on the set.
One of the extraordinary things that happened on "Full Metal Jacket" was Kubrick encouraging me to keep a diary and to take photographs while I was on the set, using the old Roloflex camera, a medium format camera. That was published in a book in 2005 called "Full Metal Jacket Diary," a limited edition book, there's only 20,000 copies and they're marked with a serial number. This young kid who used to work at Apple computer approached me and asked me if I would be interested in making it into an app. He said he would have me read my diary and he would also add music and sound effects. He would take all the photographs that I took and do hi-res scans of them. He would take  personal artifacts that I had in my scrapbook, letters from Stanley Kubrick and Polaroids that Kubrick took, and he would scan those things and make all of these things part of a really immersive, interactive app to make available on iPads. And I said, That sounds pretty cool, so for the last year and a half he's been working on it. (More information on the app here.)
When will it be available?
The app is going to be release simultaneously with the release of the Blu-ray 25thAnniversary Edition of "Full Metal Jacket." Which is really exciting also because Warner asked me if I would write a forward to the booklet that comes in this edition, talking about Stanley's life and the significance of his passing. Inside that booklet they also included several photographs that were in "Full Metal Jacket Diary." It's quite a package. In addition to that, they're putting in a documentary that a fellow made called "Stanley Kubrick's Boxes." This fellow was allowed to go through Mr. Kubrick's personal artifacts and expose them.
Have you seen it?
I haven't. My diary is very particular. I love Stanley very much and in the diary I wanted to be sure to respect his privacy and who he was. I think that if he'd know he was going to pass away in a week or a month or even a day, I think he probably would have destroyed everything. They were in boxes for a reason. He wasn't saving them because he wanted to share them with the world. So I have mixed emotions about Stanley's private life, but at the same time here I am, I'm someone who published a  book about working with him. The "Diary" was something that Stanley would ask me to read to people, to share with people. I think my book is more like the film that Stanley's daughter made of the making of "The Shining." It's an intimate portrait that doesn't portray my friendship with him.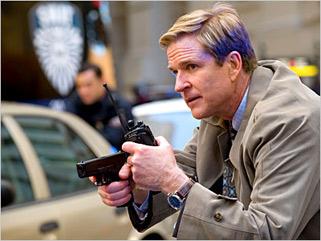 You made three Vietnam films in a short period with three directors who employ completely different approaches. I know you can't give a thumbnail comparison between the way Kubrick and Altman work with actors to develop character and set a scene, but can you take about some of the significant differences in their engagement with you as an actor?
One thing that all three of them have in common is something that Robert Altman said, that ninety percent of directing of casting. That you want to find somebody that, they might not necessarily be the role but somebody who understands it. You're looking for the right actor to interpret the role. It was an important lesson I learned working with Robert Altman. There was a big scene that I had to do and I wanted to talk to him about it and I tried to talk to him about it for a week and he kept saying, "We'll talk about it tomorrow." And then when we were finally getting ready to film the scene, I said, "Bob, can I talk to you about the scene," and essentially, he said "No." We just shot the scene and I finished and I was really upset because I'd never had the opportunity to talk to him about how to interpret the role. He said "Cut" and he sat down on the bunk with me, because it was in an army barracks, and he said, "You see kid, if I was interested in my interpretation of the role, I would have played the part. I'm not interested in my interpretation. I hired you because you're an actor and I think you're an intelligent person and I was interested in your perspective and how you would play the part. And you did a good job."
This reinforced something that my acting teacher, Stella Adler, told me: If wait for a director to tell you what to do, you're lost. You have to find the character within yourself, you have to find the character's truth, and that truth is based on experiences that you've had from your perspective of living life, from reading literature, from studying. Kubrick, Altman, Christopher Nolan, the thing that they share is their ability to cast their films well, to find actors that are able to interpret the characters that they want portrayed.
You are also a director yourself, with a feature and number of short films under your belt, and according to IMDb, you are developing another feature right now.
Yes, called "The Rocking Horsemen." It's a story of four young boys in the early part of the sixties, before start of the civil rights movement and the Vietnam War, when there was this quiet moment when the idea of playing rock and roll music was an epic idea, something that was extraordinary and something unheard of. So this young boy wants to make a rock and roll band. He doesn't have an instrument, he doesn't have a band, so the story follows them in their junior and senior year of high school putting band a together and playing at their high school graduation and how the music affects their lives, how it changes their lives, how it gives them confidence that they lacked, and of course makes them much more attractive to the ladies. If I was going to compare it to some films, I'd say it's like those Richard Lester films, "Help!" or "A Hard Day's Night," and "American Graffiti," because of the time period and the seeming innocence of our country, with a little bit of "Cinema Paradiso," because of the reflective nature of the storytelling.
You've made a lot of movies and some have fallen through the cracks, for various reasons. Is there a film that you think was overlooked or mishandled on original release that you hope could be rediscovered by audiences on DVD?
"Orphans," with Albert Finney, directed by Alan Pakula. The studio that made the film went out of business right when the film opened and we didn't have a support system to be able to get the film into theaters. I think it's a beautiful film with a wonderful performance by Kevin Anderson and Albert Finney. It's a play, it's a theatrical production that was made into a film, and the difficulty of making plays into films is that plays are about language, about words, and films are about visual storytelling. There's always a difficulty in making a play into a film and I've done a few of them, "Streamers" with Robert Altman, "The Browning Version," again with Albert Finney, which I did because I wanted to work with Albert again.
"Full Metal Jacket" is available on Blu-ray from Warner Video on Tuesday, August 7