New on Netflix Instant: 'Dog Day,' 'Groundhog Day,' and a 'Big Night'
Plus 'Network,' 'Drugstore Cowboy,' 'Bubba Ho-tep' and more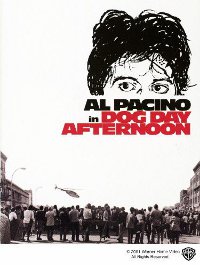 "Dog Day Afternoon" (1975) reunites "Serpico" star Al Pacino and director Sidney Lumet for a gritty, funny, electric drama about a failed New York bank robbery turned gripping hostage situation turned energetic media circus. Based on a real incident, it's shot by Lumet on the streets with a documentary-like immediacy and a dramatic intensity that builds on complications both surprising and startlingly real. John Cazale is his accomplice here, Charles Durning is the police detective trying to keep the situation under control as crowds start cheering for the robbers ("Attica! Attica!"), and Chris Sarandon earned an Academy Award nomination in a small but memorable role as Pacino's lover.
"Network" (1976), written by Paddy Chayefsky and directed by Sidney Lumet, is a brilliantly scathing satire of the business of television news and the sacrifice of responsibility for ratings that predicted the era of tabloid TV and reality TV. It's also a fascinating and entertaining piece of satirical drama, thanks to the self-conscious theatrics of Chayefsky ("I'm mad as hell and I'm not going to take this anymore!"), the terrific performances (especially William Holden as the only human left at the end of this profit-ringing process) and Lumet's steady eye keeping the real world into perspective as the news becomes a veritable circus sideshow.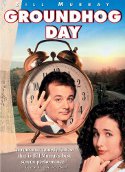 On first glance, "Groundhog Day" (1993) might appear to be just another high concept Bill Murray comedy, but it turns into one of the most affirming -- and funny -- films every made about personal awakening. Director/co-writer Harold Ramis takes a clever idea (smug, self-centered Murray is doomed to relive the same day over and over and over again), pushes it to the ultimate reaches of madness (Murray's character quite literally goes through the seven stages of dying as he tries to cope) and emerges on the other side with a rare comedy which is both hilarious and heartfelt, an almost spiritual story of rebirth refreshingly free of preachy moralizing and mawkish sentimentality.
Actors turned directors Stanley Tucci & Campbell Scott collaborated on "Big Night" (1996), a modest character driven piece anchored by excellent performances by Stanley Tucci and Tony Shalhoub as Italian brothers struggling to make a go of their failing restaurant in New York. The plot revolves around the efforts to put on a special dinner for a visiting celebrity to capture some publicity, but the story is in the characters and their relationships, especially between Tucci and Shalhoub.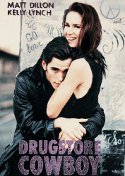 "Drugstore Cowboy" (1989), Gus Van Sant's down beat tale of gypsy drug addicts, mixes low key style and hallucinatory imagery with the grungy details of the sleepy day-to-day life of dead end druggies. Matt Dillon turns around his teen rebel image as the heist mastermind and group leader and William S. Burroughs makes a memorable appearance as the aging junkie Tom the Priest. It's still one of Van Sant's best movies.
If you're adventurous and looking to discover something special that you may have never heard about, try "Ajami" (2009), a foreign drama set in the volatile Ajami neighborhood of Jaffa, where Israelis, Arabs and Palestinians live in a wary détente surrounded by crime, mistrust and retribution. What begins as a conventional drama of intolerance and cultural disconnection becomes a nuanced portrait of life in a civilian warzone.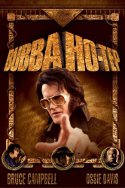 On the cult front is "Bubba Ho-Tep" (2003), starring Bruce Campbell as a gloomy senior citizen who claims to be Elvis (and just might be) and Ossie Davis, spouting conspiracy theories that would make Oliver Stone giggle from a whirring electric wheelchair, as a restless codger who insists that he is John F. Kennedy. Don Coscarelli's weirdly inspired, unclassifiable horror comedy, adapted from a Joe Lansdale story, wraps JFK conspiracies and Elvis sightings around a mummy movie set in a drab Texas retirement home, awry, underplayed little piece torn between the absurdities of its inspired premise and the melancholy ruminations of a dethroned King who drove away everyone he loved and now rots away in near solitude.
"Tale from the Crypt: Demon Knight" (1994), directed by Ernest Dickerson, is a stylish take on a formulaic story, done up with dark humor and filled with a cast of lively, outsized characters under fire from the devil, who has them trapped in a veritable haunted mansion. William Sadler takes a rare heroic role and give the role genuine poignancy, while Billy Zane brings a sneering theatrical flair to his role as a seductive demon.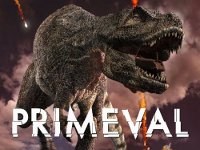 And from the small screen comes "Primeval: Season 5" (2001), the British series about a covert team that tracks temporal anomolies -- time cracks between the present and the prehistoric era -- and the creatures (mostly dinosaurs) that wander through them. The budget-minded CGI creatures are good enough for the pulp premise of the show and if the plotting gets a little contrived (how many times can you bend a character's personality to make a plot twist work?), it still hold its own with the average SyFy Channel original. Which is just where this show finds its fan base.
For more releases, see Hot Tips and Top Picks: DVDs, Blu-rays and streaming video for May 8