New Release Round-Up: The Bittersweet "Hereafter"
Plus "The Switch" and the Oscar nominated documentary "Waste Land"
By 
SeanAx
 Mar 15, 2011 12:09PM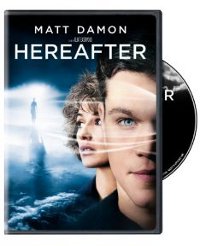 "The Fighter" (Paramount), winner of two Academy Awards, is featured on Videodrone here with an MSN exclusive clip from the home video supplements.
"Hereafter" (Warner), directed by Clint Eastwood, is (in the words of MSN critic Glenn Kenny) "a film of rather rare ambition… (that) attempts to create a serious drama, as opposed to a genre exercise, out of speculations concerning the afterlife and the supernatural." Working from an original script by Peter Morgan ("The Queen," "Frost/Nixon"), the film follows the odysseys of three individuals touched by death and in profound ways: a reluctant medium (Matt Damon) in San Francisco who can commune with the afterlife but finds it a curse rather than a gift, a French journalist (Cecile de France) who survives a near-death experience (a harrowing recreation of the 2004 tsunami) and a British schoolboy (George and Frankie McLaren) feeling adrift after the death of this twin brother. Eastwood directs with the measured pacing and dramatic restraint that has marked his work for decades, but he slows this even more to capture the uneasiness of the characters as they find their way through a world that no longer provides comfort.
Continues Kenny: "once it finds its footing, it becomes, at least for this viewer, genuinely and deeply moving, and Damon's performance in particular grows into something uncanny and beautiful. As much as there is to forgive here, the payoff proved that some things really are worth the forgiving."
The DVD features three brief featurettes: "Tsunami! Recreating a Disaster" (the longest of the three at just over six minutes), "Hereafter's Locations - Casting the Silent Characters" and "The Eastwood Experience." The Blu-ray adds six more featurettes plus the complete "extended version" of the documentary "The Eastwood Factor." Written and directed by critic and film historian Richard Schickel and narrated by Morgan Freeman, it's less as a portrait of the artist than a genial tour through Eastwood's career at Warner Bros., an enjoyable visit but frustratingly slim as a documentary. Previously released on DVD, this is the film's high-definition debut. The Blu-ray also includes a bonus DVD version and a digital copy for portable media players.
It is also available for rent ON DEMAND through Digital Cable, Satellite TV, and IPTV and can be purchased for permanent download or rented on iTunes, Amazon Video On Demand, and Xbox 360 and PlayStation 3 game consoles. It will be available to rent via kiosks and subscription on April 12th.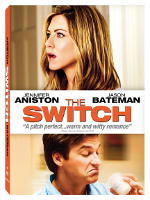 "The Switch" (Lionsgate) stars Jennifer Aniston as a single woman who decides to have a child via artificial insemination and Jason Bateman is her neurotic best friend who ends up replacing the selected donor sperm with his own. MSN critic James Rocchi reports that it "is a better-than-you-fear​ed example of the recent comedies revolving around reproduction, and if it isn't as good as Judd Apatow's "Knocked Up," it is, at the very least, far better than that three-wheeled baby buggy of a Jennifer Lopez vehicle, "The Back-up Plan," based on roughly the same concerns." Patrick Wilson, Jeff Goldblum and Juliette Lewis co-star in the comedy directed by Josh Gordon and Will Speck. The DVD comes with the featurette "The Switch Conceived" and deleted scenes. The Blu-ray features more deleted scenes and an alternate ending (all with introductions by directors Josh Gordon and Will Speck) and bloopers.

You can get a peak at some of the bloopers after the jump.

"Hemingway's Garden of Eden" (Lionsgate), based on a posthumously published novel by Ernest Hemingway, stars Jack Huston and Mena Suvari as Americans on an extended honeymoon across Europe. "Director John Irvin, whose hapless 40-plus-year résumé runs from early Schwarzenegger to late Harold Pinter, never gets in the way, but the resulting sangria cocktail is mild, unchallenging, and kinda dull," writes Village Voice critic Michael Atkinson. New York Times critic Stephen Holden is less forgiving: "For all the cinematic crimes against him, there has been no book-to-screen translation of his work quite as atrocious as Hemingway's Garden of Eden." No supplements, DVD only.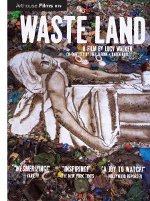 In "Waste Land" (Arthouse Films), a 2011 Academy Award nominee for Best Documentary Feature, director Lucy Walker ("Countdown to Zero") follows artist Vik Muniz from Brooklyn to Brazil where he creates art out of trash from the world's largest garbage dump with the help of the local "catadores," the folks who pick through the refuse for recyclable materials. Writes Los Angeles Times critic Kevin Thomas: "Happily, "Waste Land," which is shot through with subtle ironies regarding the rich and the poor, could scarcely be a more resounding tribute to the transforming power of art." The DVD features bonus footage.
Also new this week:
"Spooner" (Maya) - Matthew Lillard plays the socially awkward lead in this comedy of a late-bloomer finding romance.
"A Shine of Rainbows" (Fox) - Connie Nielsen and Aidan Quinn star in this inspiration Irish drama about an adopted boy, a reluctant father and the power of imagination.
"Step Off" (Lionsgate) - Originally titled "Battle," this hip-hip drama of music beat battles in the Atlanta music culture lands wound up going direct to DVD. Conrad Clifton stars.
"A Marine Story" (Wolfe) - A decorated Marine from a military family is discharged under "Don't Ask, Don't Tell" in this drama. On DVD and Blu-ray.
"Boathouse Detectives" (MTI) - A family film about adolescent detectives coming to the rescue of a seven-year-old girl.
For more on DVD this week, visit weekly DVD listings in MSN.