Cool and Classic: Buster Keaton is 'The Saphead'
Plus 'Butterfly Swords' from Hong Kong and 'The Last Samurai' from Japan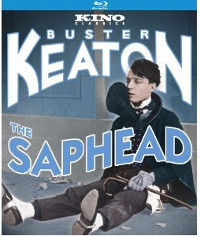 "Twins of Evil" (CAV), a Hammer horror from the sexy seventies incarnation, stars Peter Cushing, Dennis Price, and Playboy centerfold Madeleine and Mary Collinson as the titular twins. Videodrone's review is here.
"The Saphead: Ultimate Edition" (Kino) is Buster Keaton's feature film debut, though he didn't direct this one. An adaptation of the Broadway hit "The New Henrietta" (previously made into the Douglas Fairbanks vehicle "The Lamb"), it's a conventional but cute comedy with Keaton in a role that would recur in numerous shorts and features: the spoiled son of wealth trying to navigate the working world. Apart from the energetic finale, where he leaps, slides, and wrestles with wall street lions on the stock exchange floor, Keaton is given little opportunity to display the comic gymnastics that would define his greatest films and the comedy stays safe and conventional. It's a completely genial and entertaining film carried by Keaton's sweet charm and plucky naiveté and it made him a star, but it's only a warm-up for his later directorial efforts.
On DVD and Blu-ray in a new, remastered edition with a musical score by Robert Israel (originally recorded for the 1995 video release) and a bonus variant cut composed entirely of alternate takes (with a piano score by Ben Model). Other supplements include a short featurette comparing the two versions, a 30-minute audio recording from 1962 with Keaton recalling his vaudeville days, and a gallery of stills.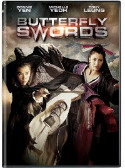 "Butterfly Swords" (Well Go), previously released stateside under the title "Butterfly and Sword," is one of the craziest of the Hong Kong New Wave's indescribably manic costume action extravaganzas. The 1993 film stars Michelle Yeoh as an assassin for the beleaguered monarchy, sent to infiltrate the revolutionary guerrillas with fellow assassins Tony Leung Chiu-Wai (who may be her brother and is surely her secret love; that kind of ambiguity is a hallmark of Hong Kong action insanity of the era) and Donnie Yen (who is hopelessly in love with her) only to find more conspiracies waiting for them. Joey Wang co-stars as Leung's naïve young wife (who has no idea he's a hired killer) and Elvis Tsui is their ruthless target. Though directed by Michael Mak, the energy comes from the logic-defying action scenes choreographed by Ching Sui-Tung (who performed similar duties on the inspired "Chinese Ghost Story" movies), who sends his heroes spinning like dervishes, running up walls and down trees with lightfooted ease, and shooting through armies of opponents in a human bow-and-arrow trick. If you can leave your expectations of narrative coherence at the door, this film will carry you away on emotional impulse, creative mayhem, and kinetic momentum.
Unfortunately, the film has not been remastered for this release and is presented in a non-anamorphic widescreen edition, which only exaggerates the poor quality of the print when magnified for widescreen monitors. In Mandarin with English subtitles, no supplements.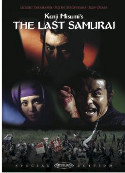 "The Last Samurai" (Neptune), not to be confused with the Tom Cruise movie from a few years back, is the final film by Kenji Misumi, director of the original "Zatoichi" and "Lone Wolf and Cub" (not to mention numerous sequels). The 1974 samurai thriller is an epic of samurai battles, undercover agents, betrayals, conspiracies, and assassinations in the final days of the Tokugawa Shogunate, and it stars Hideki Takashi as the "last samurai" of the title and features music by the great Akira Ifukube. Japanese with English subtitles, DVD only, with actor bios and an accompanying essay by Japanese film historian Tom Mes.
"True Story of a Woman in Jail: Continues" (Impulse) and "Zoom In: Sex Apartments" (Impulse) are two more Roman Porno (Japanese exploitation erotica) from Nikkatsu Studios.
For more releases, see Hot Tips and Top Picks: DVDs, Blu-rays and streaming video for the week of July 10