TV on Disc: The last hurrah of 'Men of a Certain Age'
The second and final season of the Ray Romano's easy-going cable drama
By 
SeanAx
 Jan 14, 2013 11:49PM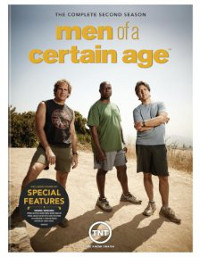 "Men of a Certain Age: The Complete Second Season" (Warner), developed by Mike Royce and Ray Romano as a light drama about serious issues, focuses on three college buddies (Ray Romano, Scott Bakula and Andre Braugher) in their late-forties as they address everything from career disappointment, divorce and failed expectations to poor judgment and gambling issues. Mostly, however, it's about three men facing fifty with the realization that they aren't where they want to be.
Season Two opens with Owen (Andre Braugher), the married family man, now running his father's dealership (a job he never really wanted but now tackles with a serious focus); Joe (Ray Romano), the divorced dad pouring his energy into landing a spot on the senior golf tour; and Terry (Scott Bakula), the easy-going bachelor actor torn between trying to fan the embers of his dying acting career to life and transitioning to a real job. Complicating the decision is his panic at facing his first serious relationship with a woman, which forces him to finally take an adult look at not just his future but his non-committal present.
The show steers clear of network-style melodrama and heavy, hand-wringing seriousness without losing the drama of their lives. These guys don't have the weight of the world on them. They face the kinds of issues and suffer from the indecision and anxiety and weakness that we in their audience deal with in our everyday lives, which makes them more relatable than a lot of TV characters. The low-key charm of the actors doesn't hurt, but their easy chemistry and sometimes barbed camaraderie carries the show. They have their own lives, but these old friends have kept in touch and remain lifelines for one another, a reminder of who they were and a support group to hold them to who they can be.
The show had a strong following (there was an active a campaign to save the show) but after investing two seasons in the show, TNT cancelled it. I miss the show but I still give TNT credit for investing in a second season with hopes of finding its audience. We at least have these two seasons on disc.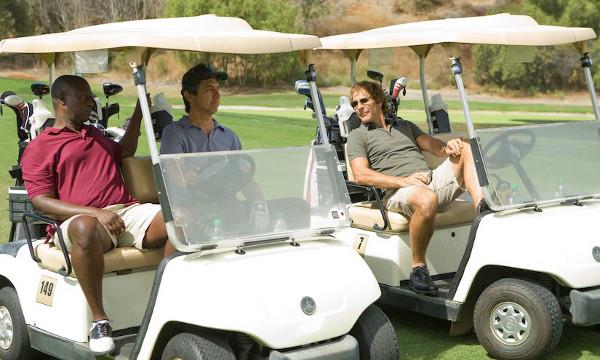 12 episodes on three discs on DVD. There's commentary on every episode by Ray Romano and his creative team ("You know why? Because the show's not on anymore and we got all the time in the world!"), but not Scott Bakula or Andre Braugher, due to scheduling issues. That's great for fans of the show, but given the fact that it's pretty much the same crew driving through each episode, there's more joshing and swapping jokes than insight.
More to the point is the featurette "The Bitter/Sweet 50," a look back on the origins and development of the show in light of its cancellation, which gives it a ruminative quality. Again, Bakula and Braugher are absent (apart from clips) but the writers dig into their conceptions of the characters and even offer some ideas of where they had hoped to take the show had it continued. There are also deleted scenes.
For more releases, see Hot Tips and Top Picks: DVDs, Blu-rays and streaming video for week of January 15