New Release Round-Up: "Little Fockers" and "Phillip Morris"
Joining "Tron: Legacy," "Casino Jack" and (arriving Friday) the third "The Chronicles Of Narnia" film
"Tron: Legacy" arrives this week in various editions (including one featuring the original "Tron" from 1982) covered on Videodrone here and MSN has an exclusive deleted scene from the DVD and Blu-ray release of "Casino Jack" with Kevin Spacey here. "The Chronicles Of Narnia: The Voyage Of The Dawn Treader" (Fox) arrives on Friday, April 8, and I hope to have a copy for review by then. And there's more…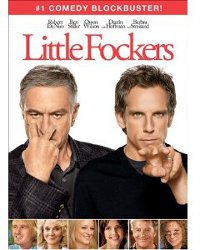 "Little Fockers" (Universal) –Ben Stiller and Robert De Niro tangle one more time in the third comedy of in-laws and extended family, as the father-in-law De Niro warily prepares to pass on the torch of "Godfocker" to Stiller, father of his two adorable grandchildren. The whole family is back—Barbara Streisand, Dustin Hoffman, Blythe Danner and Terri Polo—joined by family friend Owen Wilson and new cast members Harvey Keitel, Jessica Alba and Laura Dern.
"[I]t must be said I did not find "Little Fockers" to be particularly excruciating. Indeed, I laughed pretty hard several times," confesses MSN critic Glenn Kenny in his grudgingly favorable review. He maintains that "it eventually settles into an amiably funny groove that holds steady when the picture isn't negotiating its way around pro-forma gags concerning projectile vomiting and side effects of erectile dysfunction drugs. And why shouldn't it? The cast is made up entirely of old pros…"
The DVD includes the lightweight featurette "The Making of a Godfocker" filled with a mutual admiration society of interview clips and a short featurette on the climactic fight scene between Stiller and De Niro, plus an alternate opening and ending, deletes scenes and a gag reel. The Blu-ray includes the featurettes "Bob and Ben (De Niro and Stiller reminisce on their personal and professional history) and ""Ben and Owen" (ditto Stiller and Owen Wilson), plus a bonus DVD and digital copy.
The film is also available via digital download and OnDemand day and date with DVD and Blu-ray.
See a clip from the supplements below.
"I Love You Phillip Morris" (Lionsgate) – Jim Carrey takes another step outside the comfort zone of his fans to play a and seemingly settled husband and father who comes out, leaves his family and takes up the role of the fabulous, high living gay man who finances his excessive lifestyle by turning into a con artist. When he falls head over heels with a fellow prisoner (Ewan McGregor, wonderfully gentle and sweetly vulnerable) during one of his bouts of incarceration, he pushes his schemes into higher paydays and bigger risks. Carrey always feels like he's wearing his characters like a costume, putting on a show for an audience rather than inhabiting a character from within. But that works in this part, where he's always playing a role, whether he's wooing his soulmate behind bars are fleecing a corporate giant.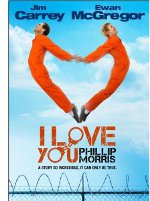 "With his manic glare, ferociously eager smile, hyperkinetic body language and talent for instant self-transformation,​ Mr. Carrey has rarely been more charismatic on the screen," writes New York Times critic Stephen Holden, while Entertainment Weekly's Lisa Schwartzbaum maintains that: "It's the beaming movie-star intensity of the complicated comic Carrey in the role of the dominant lover and Obi-Wan Kenobi McGregor as the gentle beloved that makes this unfettered, stranger-than-fictio​n picture pop."
The DVD and Blu-ray feature commentary by filmmakers Glenn Ficarra and John Requa with producers Andrew Lazar and Far Shariat and members of the crew, a 12-minute behind-the-scenes featurette "The Making of I Love You Phillip Morris" and 16 minutes of deleted scenes. Also available day and date via digital download.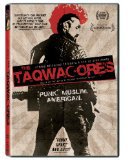 "The Taqwacores" (Strand), written and directed by Eyad Zahra, is a fictionalized drama set within the subculture of Islamic-American punk rock and the conflicts of religious ideology and cultural expression. Elizabeth Weitzman of New York Daily News writes: "The actual Taqwacore movement is distilled in blatantly simplistic fashion, but Zahra does capture the novel's adolescent excitement, in which a new generation rediscovers rebellion all over again." Features a behind the scenes featurette and deleted scenes.
Also new this week:
"Your Love Never Fails" (Anchor Bay), a drama originally made for the Hallmark Channell featuring Elisa Donovan and Brad Rowe
"River of Darkness" (Green Apple Entertainment) with zombies and TNA wrestling stars Kurt Angle, Kevin Nash and Psycho Sid Vicious
For more on DVD this week, visit weekly DVD listings in MSN.