New on Netflix Instant: From 'Tintin' and 'Ai Weiei,' to 'The Gunfight at the O.K. Corral'
Plus some great kid movies for the holidays, from 'The Muppet Movie' to Disney animated classics
By 
SeanAx
 Dec 13, 2012 10:01PM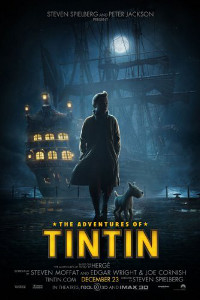 "The Adventures of Tintin" (2011), Steven Spielberg's first foray into motion capture filmmaking, turns the legendary boy journalist and globe-trotting adventurer from the early graphic novels of Herge into a big screen hero, complete with trademark cowlick and best friend canine Snowy watching his back. Spielberg doesn't have the deftness of Pixar's best filmmakers, but he does have a good time letting his creativity play in the new technology, and he has the good sense to cast Andy Serkis as Captain Haddock in support of boy hero Tintin (performed and voiced by Jamie Bell). Videodrone's review is here.
"Ai Weiwei: Never Sorry" (2012), winner of the Sundance Jury Prize and one of the 15 films on the Oscar shortlist for documentary feature, profiles the acclaimed Chinese artist, filmmaker, and political activist, who was arrested and detained for 81 days in 2011 for critical comments about China. "Alison Klayman's stirring, important documentary catches his complex humanity," writes Entertainment Weekly film critic Owen Gleiberman.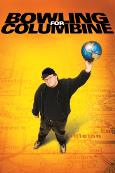 Michael Moore's "Bowling for Columbine" (2002) won the Oscar for Best Documentary ten year ago with a cage-rattling investigation into America's love affair with guns and violence in the wake of Columbine.
"Alps" (Kino), Greek director Yorgos Lantimus' follow up to his Oscar-nominated debut film "Dogtooth," is another offbeat project, this one about a secret society that helps grieving people by (for a fee) posing as a recently-deceased member of a mourning family.
Jet Li headlines "Flying Swords of Dragon Gate" (2012), the third Hong Kong version of the classic story originally made by King Hu (as "Dragon Gate Inn") and remade once already by director Tsui Hark.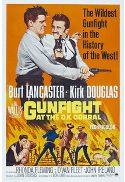 Classics:
"The Gunfight at the O.K. Corral" (1957), with Burt Lancaster as the resolute, straight-backed Wyatt Earp and Kirk Douglas is the consumptive, self-loathing gambler Doc Holliday, is hardly accurate history (the climactic gunfight is turned into a battle-like set piece) and has a tendency toward outsized melodrama, but strong performances pull it through. John Sturges directs and DeForest Kelley and Martin Milner co-star as Earp brothers.
"The Hound of the Baskervilles" (1959) is Hammer Films' Gothic take on the Sherlock Holmes mystery, with Peter Cushing perfectly cast as the great detective, the very embodiment of science and reason, and Christopher Lee as young lord Baskerville. The film drips with the mood of the moors, mist hanging in the air, the dying vegetation itself threatening to come to life and trap the next unwary traveler. Horror maestro Terence Fisher directs.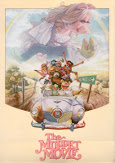 Kid stuff:
You'll believe a frog can sing in "The Muppet Movie" (1979), a Hollywood fairy tale starring Kermit as a frog who dreams of show biz and hits the road for Tinsel Town with friends he meets along the way. The first and still the best Muppet foray in feature films is a charming musical adventure that playfully acknowledge movie clichés and conventions while indulging in Jim Henson's unique brand of off-beat humor, crazy fantasy, and warm friendship.
"The Nightmare Before Christmas" (1993) brings the playfully macabre humor of Tim Burton to life through the old-school magic of stop-motion animation by director Henry Selick. He turns Burton's original story and fanciful sketches of childlike ghouls with the holiday spirit into fully realized characters and walks that fine line between comedy and horror while maintaining the sense of wonder instilled by the pumpkin-headed Halloween king.
They teamed up again for "James and the Giant Peach" (1996), a part live-action, part stop-motion animation musical fantasy about a an orphan, talking insects, a monstrous rhino and a giant peach carried through the sky by birds. For all the storybook design and bright palette, it's a darker film than "Nightmare," but imaginative and beautifully animated.
And there's a plethora of newly-available Disney animation, from the classic "Dumbo" (1941), the adorable tale of a little circus pachyderm with big ears that give him the unlikely ability to fly, and "Alice in Wonderland" (1951), Disney's trippy odyssey down Lewis Carroll's rabbit hole of a fantasy, to the contemporary "Pocahontas" (1995), a retelling of the famous story with a musical style and an environmental message. Also newly available: "The Aristocats" (1970), "The Fox and the Hound" (1981), "The Great Mouse Detective" (1986), plus a number of direct-to-video animated sequels.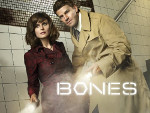 Instant TV:
"Bones: Season 7" came in at an abbreviated 13 episodes, due to the real-life pregnancy of star Emily Deschanel, an event worked into the series: Bones and Brennan become the happily unmarried parents of a baby girl, committed in their own, unique way to an unconventional family life. All this, plus a new "squintern." Videodrone's review is here.
You can now catch up on Seasons One through Sevenof  "It's Always Sunny in Philadelphia," once the most aggressively un-PC sitcom on commercial cable (sorry guys, "Archer" has got you now).
And there's also a lot of classic "Doctor Who" stories starring the likes of William Hartnell, Patrick Troughton, Jon Pertwee, Tom Baker, and others.
Previous Netflix Instant recommendations here.
For more releases, see Hot Tips and Top Picks: DVDs, Blu-rays and streaming video for the week of December 11