Cool, Classic and Collectible: 'The Last of the Mohicans' with Randolph Scott
Plus, exploitation films from Italy and Japan, and more
By 
SeanAx
 Apr 12, 2012 10:30AM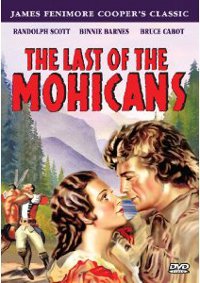 "A Trip to the Moon: Limited Edition" (Flicker Alley) features the home video debut of the painstakingly restored color version of the landmark George Méliès fantasy short, perhaps the most famous film made before "The Birth of a Nation" and (in the words of film historian and archivist Serge Bromberg) "the first international hit in motion picture history." Videodrone's review is here.
"The Last of the Mohicans" (Hen's Tooth), the 1936 version of James Fenimore Cooper's adventure, stars Randolph Scott stars as trapper and frontiersman Hawkeye. As in the novel, the Caucasian Hawkeye travels with Chingahook, the last chief of the Mohican tribe, and Uncas, Chingahook's son, and refuses to join the war against the French but becomes involved when he rescues a British officer and two British women from an ambush.
Philip Dunne's screenplay takes some defining liberties with the novel that were picked up in subsequent versions, notably a romance between Hawkeye and Alice (Binnie Barnes), daughter of a British colonel fighting on the frontier, to take focus from romance between Uncas and Cora, Alice's younger sister, in Cooper's story (preserved in the 1920 silent version). But it is an exciting and involving effective screen version, with Scott as a strong-willed but civilized Hawkeye and Henry Wilcoxon playing a British officer with humility and honor, and some impressive outdoor footage amidst stage-bound scenes in studio forests. It also looks forward to John Ford's "Drums Along the Mohawk" in its portrait of the French-Indian War and the various tribes aligning with one European side or another, and Michael Mann credits this script as a source for his 1992 adaptation with Daniel Day-Lewis. This is clearly a product of its era, with white actors playing the Native Americans under make-up, but it presents the tribes with a sense of dignity and, for all the nation-building patriotism of the ending, offers an interesting take on the real birth of the nation.
While this is not a restored print, it is mastered from a 35mm print and looks just fine, with some wear and print damage, and it is superior to previous DVD releases. No supplements.
The 1955 classic "Miracle of Marcelino" (VCI) is about an orphaned boy in the 16th century, raised by friars in a humble monastery where, in his loneliness, he finds a friend in a forbidden attic: a man on a cross who speaks to the child. Director Ladislao Vajda won the Silver Bear at the Berlin Film Festival and a special award at the Cannes Film Festival. The film has been digitally remastered for a new DVD edition and Blu-ray debut. Both versions include two featurettes.
The 1973 Italian horror "The Girl In Room 2A" (Mondo Macabro), from American director William Rose, watches the degradation of girls who check in to a seemingly safe rooming house that is actually run by a death cult. Daniela Giordano is the new girl in town and Raf Vallone, Karin Schubert, and Rosalba Neri co-star. The disc features a video interview with Giordano and choice of Italian and English soundtrack. DVD only.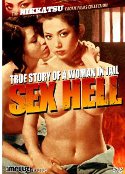 Also debuting this week are two Roman Porno (Japanese exploitation erotica) from Nikkatsu Studios. "True Story of a Woman in Jail: Sex Hell" (Impulse), from 1975, pretty much puts its intentions right in the title: the kid in the women's prison is nobody's plaything, and she takes on the predators behind bars before plotting her escape to take  revenge on the man who put her away. "Debauchery" (Impulse), from 1983, sends a housewife into an exclusive sex club, where she is introduced to the dubious pleasures of anonymous sex, bondage, whips, and more. Both discs in Japanese with English subtitles, with original trailers and liner notes from Japanese film scholar Jasper Sharp.
Plus:
"Astonishing X-Men: Dangerous" (Shout! Factory), the latest "Marvel Knights" motion comic and a sequel to "Astonishing X-Men: Gifted," adds motion, sound, and dialogue to the static frames of the comic books by Joss Whedon and John Cassaday
"Ministry: Fix" (Gigantic Pictures), a documentary on "the scariest band ever" (or so says the cover), arrives in a 2-disc collector's edition.
For more releases, see Hot Tips and Top Picks: DVDs, Blu-rays and streaming video for April 10