New Release Round-Up: Vince Vaughn and Kevin James face "The Dilemma"
Plus "Mao's Last Dancer," "From Prada to Nada" and Stellan Skarsgård as "A Somewhat Gentle Man"
The offbeat superhero adventure/spoof "The Green Hornet" arrives on DVD, Blu-ray and Blu-ray 3D Combo Pack. "A curious collision of genre, attitude and comic sensibilities," it's reviewed on Videodrone here.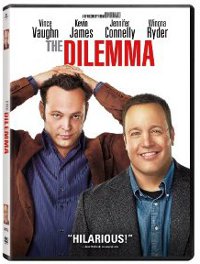 "The Dilemma" (Universal)
"The trailers for "The Dilemma" seemed to promise a wacky and perhaps zany half-bromance/half-r​om-com," observed MSN film critic Glenn Kenny in his review of the film starring Vince Vaughn and Kevin James as best friends in quandary, namely that Vaughn knows that James' wife (played by Winona Ryder) is cheating on him. "Interestingly enough, the reality of "The Dilemma," directed by Ron Howard from a script by Allan Loeb, is a lot darker and franker than that."
Kenny gives one of the few positive notices of a film that was already fighting bad press for a controversial trailer, largely panned by critics and became a rare flop for Howard, a director whose audience-pleasing instincts generally connect. Describing it as a "well-done dramatic comedy -- heck, near-melodrama, even -- about friendship and infidelity," Kenny maintains that "The Dilemma" is "quite a bit more engaging and emotionally challenging than one had much reason to expect." Jennifer Connelly and Channing Tatum co-star.
The DVD features a collection of deleted scenes, an alternate ending and the usual behind-the-scenes featurette. The Blu-ray adds a couple more featurettes on the Chicago locations and, for a limited time, the opportunity to instantly stream a selection of Universal films. Also available via Digital Download and On-Demand, complete with the DVD supplements.
A clip from the film is featured at the end of the post.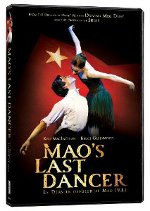 "Mao's Last Dancer" (Fox) – Bruce Beresford directs this biopic, based on the autobiography of Li Cunxin, who came from rural China to become a world-renowned ballet dancer. "This is a handsome, conventional biopic, as fluent and polished as its subject matter," writes film critic Amy Biancolli for the San Francisco Chronicle. "It's a graceful film about a graceful young man practicing a graceful art form, and if it rarely goes beyond that - if the political and dramatic possibilities seem underexploited - it's still a pleasure to watch." The DVD and Blu-ray both include a featurette.

"A Somewhat Gentle Man" (Strand) is a comparative thing in the criminal underground of Norway. Stellan Skarsgård plays the gangster who steps out of prison and reluctantly back into the life in the dark comedy by Hans Petter Moland. Salon critic Andrew O'Hehir calls it "A pitch-perfect blend of darkness and sweetness, built around a masterful performance by a great actor." In Norwegian with English subtitles.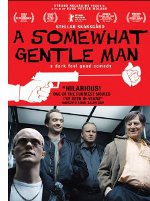 "From Prada to Nada" (Lionsgate) recasts Jane Austen's "Sense and Sensibility" in modern day Beverly Hills with Camilla Belle and Alexa Vega as spoiled sisters who drop out of high society and land with a feisty middle-class aunt (Adriana Barraza) on the other side of town. "For a film ostensibly about the importance of finding a little spice and flavor in your life, "From Prada to Nada" is surprisingly bland," writes Keith Staskiewicz for Entertainment Weekly. Wilmer Valderrama and Nicholas D'Agosto co-star. The DVD and Blu-ray both include three featurettes, bloopers and deletes scenes.
"Waiting For Forever" (Fox) is a romantic comedy starring Tom Sturridge as a free-spirited street performer who sets his heart on winning his childhood sweetheart turned young actress (Rachel Bilson). In the words of MSN film critic James Rocchi, it "isn't just bad; it's fascinatingly bad." The Richard Jenkins, Blythe Danner, Nikki Blonsky and Jaime King co-star.
Also new this week:
"Megan Is Missing" (Anchor Bay) – A drama about internet predators and child abduction, based on true events.
"Sniper Reloaded" (Sony) – Billy Zane is back behind the scope in the second direct-to-DVD sequel in the military marksman thriller franchise.
"Guy And Madeline On A Park Bench" (Cinema Guild), a modern-day musical that combines classic traditions with gritty style.
"Julian Assange: A Modern Day Hero?" (MVD) is a three-hour documentary on the WikiLeaks guru.
For more on DVD this week, visit weekly DVD listings in MSN.