Weekend Viewing: Oscar at Home
Prepare for Sunday's Academy Awards broadcast by catching up on the nominated films already on DVD
And the award goes to… Now really, what's the fun of second guessing the Academy if you haven't seen the movies yet?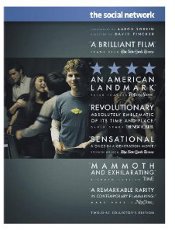 You could, of course, go to the theater to catch "The King's Speech" or "True Grit," and if you happen to live in multiplex-land you may still be able to find "Black Swan," "The Fighter" or "127 Hours" hanging on to one of those screens. (See MSN Showtimes for screenings near you.)
But a lot of the nominees are long gone from theaters. The good news is that many of them are available for home viewing on DVD, Blu-ray, digital download and/or pay-per-view. Here's a list of those you can see now on a small screen near you.
"The Social Network" (Sony) - With 8 nominations, including Best Picture, Best Director, Best Adapted Screenplay and Best Actor (Jesse Eisenberg), this is the film that dominated the critics and awards groups leading up to the Oscars and still the favorite to take home the top gold. The DVD and Blu-ray releases (reviewed here) are superbly produced and feature a top notch documentary on the making of the film.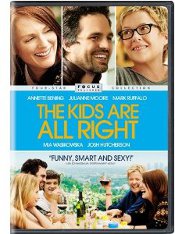 "Inception" (Warner) - Also with 8 nominations, but weighted more to the technical categories (in particular visual effects), this is a longshot for Best Picture and was snubbed completely for Best Director (rightly so, according to its critics, and there are many – just check out this debate on MSN Movies) and acting categories. I think it's a mesmerizing puzzle of a film and marvelous experience and the Blu-ray release allows the viewer to shuffle the supplements into the viewing experience. Details here.
"Toy Story 3" (Disney) - The third film in the beloved Pixar franchise received five nominations, including both Best Picture (only the third animated feature to get such a nod) and Best Animated Picture. It's also fun to watch men tear up over their lost childhood while watching a cartoon.
"The Kids Are All Right" (Focus) - This indie comic-drama earned four significant nominations and Annette Bening, who has never won an Oscar despite three nominations, is heading in to the awards as a sentimental favorite. Check it out and see if you think she's worthy this time around. Also nominated for Best Picture, Best Supporting Actor (Mark Ruffalo) and Best Original Screenplay.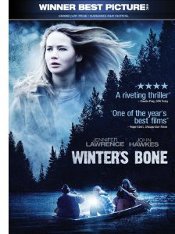 "Winter's Bone" (Lionsgate) - With four nominations, the other indie darling of this year's Oscar party is a genuine independent. There are no stars in this hard-scrabble odyssey through the unforgiving culture of Ozark backwoods poverty and crime, only actors, and two of them earned well-deserved nominations: Jennifer Lawrence as Best Actress and John Hawkes as Best Supporting Actor. Nods for Best Picture and Best Adapted Screenplay round out the list.
"The Town" (Warner) - Jeremy Renner, a Best Actor nominee for last year's "The Hurt Locker," picked up the film's sole nomination as Best Supporting Actor.
"Animal Kingdom" (Sony) - Only one nomination for this Australian drama of the brutal culture of a crime family in Mebourne, but it's well deserving and well worth a look. (My interview with Best Supporting Actress nominee Jacki Weaver is here.)
"How To Train Your Dragon" (Paramount) earned nominations for Best Animated Feature and Best Original Score. And it's another film you can watch with the whole family. Which is not something I would recommend for this next film…
"Dogtooth" (Kino) – This oddball family satire from Greece is the sole Best Foreign Language nominee available on home video, but be warned: this at times transgressive portrait of family values in virtual isolation from society is not for all viewers.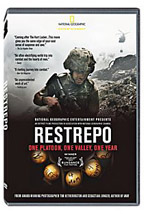 Three of the nominated documentaries are currently on home video: "Exit Through the Gift Shop" (Oscilloscope), "Gasland" (New Video) and "Restrepo" (New Video). If they don't take home Oscar gold, you can see the other two -- "Inside Job" and "Waste Land" -- when they are released in March DVD release.
And while you're usually out of luck when it comes to the short film categories, you can see the lively animated short "Day & Night" on the "Toy Story 3" disc.
The rest of the nominees are limited to technical and craft categories. Which is not to dismiss their nominations, just to point out that they fall outside the sexier categories that we pay the most attention to. Tim Burton's "Alice in Wonderland" (Disney) earned nominations for Art Direction, Costume Design and Visual Effects, "I Am Love" earned a single nomination for Costume Design (while Tilda Swinton is a notable near miss for Best Actress), "Salt" (Sony) got a nod for Sound Mixing and "Iron Man 2" (Paramount) stakes out Visual Effects. But let me go on record with this: a sole make-up nomination is not reason enough to put yourself through "The Wolfman" (Universal).