The New Release Rack: 'Bourne' again, with Jeremy Renner on the run this time
Plus 'Ice Age: Continental Drift,' 'Why Stop Now,' 'Doomsday Book' and more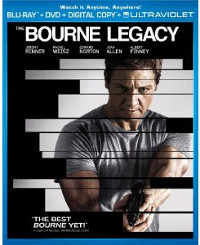 "Ted" (Universal), the first film from TV creator Seth MacFarlane, puts a cheeky twist on an innocent Christmas wish fantasy 25 year later, when it becomes a goofy mix of romantic comedy, man-boy slacker tale, and foul-mouthed farce. Blu-ray, DVD, and On Demand. Videodrone's review is here.
"The Bourne Legacy" (Universal), the fourth in the action movie franchise, hands off leading man duties to Jeremy Renner as Aaron Cross, another agent in the experimental program targeted for termination. It's kind of a sequel, a spin-off, and a side-story all in one, set in the margins of the third "Bourne" film by series screenwriter Tony Gilroy, who also directs this installment. Targeted as part of the project cover-up, Cross goes on the run with a company doctor (Rachel Weisz) while the CIA clean up specialist (Edward Norton) sends in teams to take him out. It's a clever idea undercut by an underwritten character and confusing action editing. Curiously, for a film without Jason Bourne, his presence still dominates via conversations and TV news reports.
MSN film critic Glenn Kenny writes: "It is, like the other films Gilroy's directed (the legal thriller "Michael Clayton" and the corporate espionage lark "Duplicity") a very tricky mechanism. Gilroy's idea of fun is to throw the viewer into the middle of his story's bizarre, unusual circumstances and let them wallow in the simultaneous exhilaration and frustration of not having a handle on things."
Blu-ray and DVD, with commentary by director/co-writer Tony Gilroy with co-writer Dan Gilroy, editor John Gilroy, director of photography Robert Elswit, second Unit director Dan Bradley and production designer Kevin Thompson, three deleted scenes, and two featurettes. "Re-Bourne" is a brief (six-minute) look at how the filmmakers continued the series without Matt Damon or Jason Bourne and "Capturing Chaos: The Motorbike Chase" goes in-depth on a key action scene in the film.
The Blu-ray adds four more featurettes -- "Enter Aaron Cross," "Crossing Continents: Legacy on Location," "Man vs. Wolf," and "Moving Targets: Aaron and Marta" -- running between five and eight minutes apiece, and a "Wolf Sequence Test" reel, plus a bonus DVD, digital copy for portable media players, and UltraViolet digital copy for instant streaming. Also available On Demand.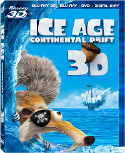 "Ice Age: Continental Drift" (Fox), the fourth film in the animated series of prehistoric buddies at the dawn of man, sends Manny the mammoth, Diego the saber-toothed tiger, and Sid the Sloth to the high seas aboard a glacier, where they meet a menagerie of pirates. It's "fast-paced, if a little monotonously overdetermined, and extremely conventional, if a trifle provisional, in its message," observes MSN film critic Glenn Kenny. "[W]hile on the whole I'd rather be watching old Road Runner cartoons, the best stuff in "Ice Age: Continental Drift"… did satisfy my animation jones on a certain level."
Blu-ray, Blu-ray 3D, and DVD. No supplements on the DVD, but the Blu-ray and Blu-ray 3D editions feature deleted scenes, featurettes, and a sing-along mode among the supplements, plus a bonus DVD, digital copy for portable media players, and UltraViolet digital copy for instant streaming.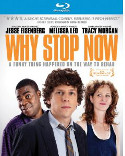 "Why Stop Now" (IFC) is a rehab road trip comedy with Jesse Eisenberg desperately searching to score so his mother (Melissa Leo) can test positive and get admitted to the clinic. Tracy Morgan and Isiah Whitlock Jr. co-star and Philip Dorling and Ron Nyswaner write and direct. Blu-ray and DVD, with a featurette and an interview with Tracy Morgan. Reviews here.
"Trade of Innocents" (Monterey) stars Dermot Mulroney and Mira Sorvino in a drama of child trafficking in South East Asia. Includes featurettes and an interview with co-star John Billingsley. DVD only. Reviews here.
"Gayby" (Wolfe) is a comedy starring Matthew Wilkas and Jenn Harris as a gay guy and his straight best friend who decide to conceive a baby the old-fashioned way. Adam Driver, Alex Karpovsky, Sarita Choudhuray, and Dule Hill co-star. With commentary, deleted scenes, and the short film that inspired the feature. DVD only. Reviews here.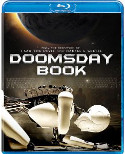 Foreign Affairs:
"Doomsday Book" (Well Go), a Korean horror anthology from directors Kim Jee-woon ("I Saw the Devil" and "The Good, the Bad, the Weird") and Yim Pil-sing ("Hansel and Gretel"), presents three stories of the dark side of technology. Time Out London film critic Tom Huddleston likes the first two stories but raves about the finale: "Bizarre, brilliantly paced and performed, and genuinely funny – a series of asides featuring a dysfunctional TV news team are hysterical – this final act elevates 'Doomsday Book' from an intriguing experiment to a joyful, absurdist treat." Blu-ray and DVD, in Korean with English subtitles.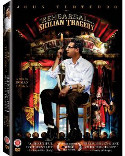 True Stories:
"Rehearsal for a Sicilian Tragedy" (First Run) is a cultural tour of Italy led by actor John Turturro, traveling his ancestral land in search of the essence of Sicilian culture. Reviews here.
Also new: "After Kony: Staging Hope" (First Run), about the healing of child soldiers in the Lord's Resistance Army in Uganda (IMDb page), and "YERT: Your Environmental Road Trip" (First Run), a year-long ecological journey across the nation (IMDb page). Both DVD only.
For more releases, see Hot Tips and Top Picks: DVDs, Blu-rays and streaming video for the week of December 11