The Week in Review, from "The Fighter" and "Hereafter" to "Sharktopus" and "BMX Bandits"
Your guide to the DVD/Blu-ray releases of the week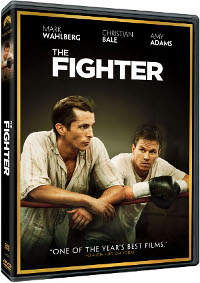 Here's what new on DVD and Blu-ray this week as featured on Videodrone
New Releases:
"The Fighter" (with an MSN exclusive clip)
The Bittersweet "Hereafter," plus "The Switch" and the Oscar nominated documentary "Waste Land"
TV on DVD:
"Who Do You Think You Are?" debuts, plus "Warrior Queen," "Darling Buds" and Batman and friends
The Cool and the Collectible:
Cult Watch: "Sharktopus" - The Face of Terror Just Grew Tentacles!
"The Fernando Di Leo Crime Collection": Mob movie, Italian style
Nicole Kidman pedals to fame in "BMX Bandits," plus Gamera's curtain call and women-in-prison tribute "Sugar Boxx"
MGM on MOD: The MGM Limited Edition Collection
Blu-ray Debuts:
"Yi Yi" and "Au revoir les enfants" debut in Blu, plus the Hong Kong period adventure "Battle of the Warriors"
Coming up next week:
"The Tourist" with Johnny Depp and Angelina Jolie
Alien invasion thriller "Skyline"
"How do You Know" with Reese Witherspoon and Owen Wilson
"Yogi Bear" with animated Yogi and Boo Boo
Buster Keaton's classic comedy "Our Hospitality" remastered