The New Release Rack: 'People Like Us' Is All About Family
Plus Joe Dante's 'The Hole,' the paranormal thriller 'Red Lights,' Jane Fonda in 'Peace, Love and Misunderstanding,' and more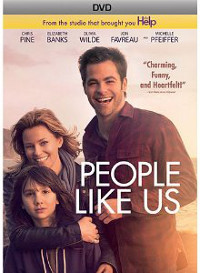 "Dark Shadows" (Warner) ostensibly a big screen remake / revival of the late 1960s gothic soap opera, is really a trip to Tim Burton-land, where families learn to embrace the eccentric and the weird and Johnny Depp leads the way. Blu-ray, DVD, and On Demand. Videodrone's review is here.
"People Like Us" (DreamWorks), a based-on-a-true-stor​y family drama, offers some touching moments between the Hollywood contrivances and some moving moments that remind us of the power of family ties. Chris Pine stars as the estranged son of a music producer who returns home for his father's funeral and discovers a family secret: a struggling half-sister (Elizabeth Banks) and nephew he never knew about, and instructions to give them some cash that our tarnished golden boy can really use. Co-screenwriter and first-time director Alex Kurtzman piles on complications where simplicity could have been more effective but the strength of the characters and relationships holds it together beyond the Hollywood contrivances. "[L]ike many first-time features, it's a little over-directed and shot through with other first-time filmmaker marks and moments," affirms MSN film critic James Rocchi. "Nonetheless, it succeeds admirably as a well-tuned family drama supported by great, strong performances." Olivia Wilde, Jon Favreau, and Michelle Pfeiffer co-star.
Blu-ray and DVD, with commentary by director Alex Kurtzman with actors Chris Pine and Elizabeth Banks, plus select scene commentary by Kurtzman with actress Michelle Pfeiffer. The Blu-ray addds another commentary track with Kurtzman and co-writers Roberto Orci and Jody Lambert, plus a featurette, deleted and extended scenes, and a blooper reel. Also available On Demand.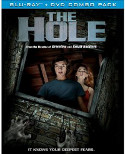 "The Hole" (Big Air), Joe Dante's family-friendly horror film, didn't get a wide theatrical release but it should have. The story of two brothers who move to a new neighborhood with their single mother under a cloud of anxiety and discover an ominous hole in the basement (lashed shut with multiple locks) is more creepy than scary, but its horrors are definitely of the kid and teenager variety. His play with nightmares come to life is evocative and unnerving, from the clown fears of the younger brother to complicated terrors rooted in guilt and regret for the teenage characters, but his understanding of family dynamics and childhood anxieties is even better. Teri Polo plays the mom, Bruce Dern plays the crazy neighbor who may not be so crazy, and Dante's good luck charm Dick Miller shows up for a witty cameo.
Blu-ray and DVD, with three featurettes. Videodrone interviews Joe Dante here and we have an exclusive clip from the disc extras here.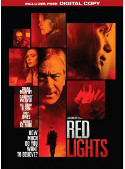 "Red Lights" (Millennium) is a paranormal thriller turned battle of wits with Cillian Murphy and Sigourney Weaver as the hoax-busters and Robert De Niro as the flamboyant psychic. "Stultifying from start to finish, this mess of a movie is supremely incoherent -- plot-, dialogue- and character-wise," writes MSN film critic Kat Murphy. "All the players are dour, affectless, implausible. Even the climactic twist fails to shake you out of your stupor; so confused and clumsy is its presentation that one of the characters has to keep explaining ... and explaining ... what just happened." Toby Jones and Elizabeth Olson co-star. Blu-ray and DVD with featurettes and interviews. In a curious switch, the DVD includes a free digital copy, the Blu-ray doesn't. Also available On Demand.
"Peace, Love and Misunderstanding" (MPI), a generational family drama with Jane Fonda as an aging flower child and Catherine Keener as the daughter who rebelled from her counter-culture lifestyle but returns home when her husband asks for a divorce. "A touchy daughter and her feely mom form the emotional axis of Peace, Love, & Misunderstanding, a touching, feeling, touchy-feely series of emotional encounters that generate much warmth in Bruce Beresford's balloon-light family comedy," writes Philadelphia Inquirer film critic Carrie Rickey. "If it were any lighter, it would float away." Elizabeth Olsen and Nat Wolff play Keener's teenage kids and Jeffrey Dean Morgan, Rosanna Arquette and Kyle MacLachlan co-star. Blu-ray and DVD with a featurette. Available at Redbox.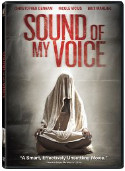 "The Sound of My Voice" (Fox) stars co-writer Brit Marling as a commanding cult leader who claims to be from the future and Christopher Denham and Nicole Vicius as filmmakers who set out to expose her. MSN film critic James Rocchi says that "The indie film "Sound of My Voice" is both striking and contradictory: Stuffed full of ideas and twists and turns, it also plays a little thin and fragile, more like a haiku than a novel." Blu-ray and DVD, with two featurettes. The Blu-ray adds to more short promotional featurettes originally made for cable. Also available On Demand.
A substantial line-up of foreign releases this week, including Pen-ek Ratanaruang's Buddhist film noir "Headshot" (Kino) from Thailand, the Nazis on the moon science fiction spoof "Iron Sky" (eOne) from Germany, Tsui Hark's "Flying Swords of Dragon Gate" (Vivendi) from China, and Luc Besson's "The Lady" (Cohen Media Group) with Michelle Yeoh, is covered in the Foreign Affairs round-up here.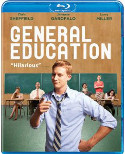 Plus:
- "General Education"  (Well Go) is a comedy set in summer school, where a college hopeful (Chris Sheffield) tries  to make up a failing grade. Janeane Garofalo and Larry Miller co-star. Blu-ray and DVD. Reviews here.
- "Chained" (Anchor Bay), the new thriller from Jennifer Lynch, stars Vincent D'Onofrio as a serial killer in a twisted paternal relationship from a captive boy he has kept chained up for years. Blu-ray and DVD, with commentary and an unrated alternate version of the film. Reviews here.
- "We Are the Hartmans" (Virgil) is a comedy about a community that bands together to save a local landmark. Richard Chamberlain stars. DVD only. Reviews here.
- "Hungry for Change" (Docurama) is a documentary on food, nutrition, and health, from the makers of "Food Matters." DVD only, on a two-disc set with bonus footage and a booklet.
- "The Clintons: An American Odyssey" (Image), a documentary from Robert D. Kline, surveys the lives and careers of the powerful couple to the White House and beyond. DVD only.
- "Whittle: The Jet Pioneer" (Shelter Island) profiles Sir Frank Whittle, the aviation engineer who invented the jet engine in a race against the Nazis in World War II. DVD only
For more releases, see Hot Tips and Top Picks: DVDs, Blu-rays and streaming video for week of October 2