New on Netflix Instant: 'Drive' to the 'Land of the Dead'
Plus the complete 'Dawson's Creek," a festival of documentaries, and more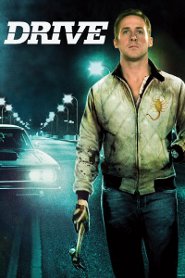 "Drive" (2011), the sleek pulp crime cool-meets-art-house​ style thriller starring Ryan Gosling as a taciturn getaway driver, was an Oscar favorite when it debuted in the fall. Why it was left in the dust is something of a mystery, even with the critical backlash against its neon noir stylings and romanticized gangster movie tropes, and Albert Brooks was criminally overlooked by the Academy for his superb creation of a genially ruthless L.A. mobster. Director Nicolas Winding Refn embraces the genre with all his love of underworld tragedy and Gosling gives his unnamed hero an enigmatic chivalry.
"Land of the Dead" (2005) was George A. Romero returns to the zombie genre 20 years after completing his initial trilogy. Set in a gated community run by a corporate despot (Dennis Hopper) like a feudal kingdom, where class structure is strictly enforced while outside the zombies are evolving, it is rife with social commentary and political satire. Romero embraces the advancements of make-up effects, animatronics, and CGI enhancements, but at heart he's an old-fashioned storyteller who relies on simple devices. It isn't subtle, but Romero delivers the goods so effectively that many won't even notice there's a pointed message behind the cinematic carnage.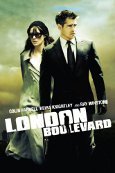 "London Boulevard" (2010), the directorial debut of Oscar-winning screenwriter William Monahan, stars Colin Farrell as an ex-con trying to make a fresh start with his girlfriend (Keira Knightly) while an underworld boss has other ideas. "Monahan's debut has verve and charisma, but, in the end, the tension of a late-night pub shrug," complains Village Voice film critic Michael Atkinson.
"No Subtitles Necessary: Laszlo and Vilmos" (2008) profiles friends and fellow cinematographers László Kovács and Vilmos Zsigmond, who fled Hungary in 1956 and worked their way from exploitation films to shooting some of the defining American films of the seventies and eighties. Beginning with "Easy Rider" (photographed by Kovács), they helped redefine the way movies looked, from grabbing shots on the fly for young directors making personal films on low budgets to using natural light to give a heightened realism to their studio productions.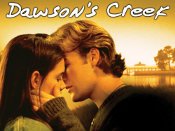 "Dawson's Creek: Seasons 1-6" (1998-2002) – Kevin Williamson turned from teen horror to autobiographical coming of age drama with this hit young adult series, a nicely crafted rural response to "Beverly Hills 90120" that become one of the defining shows of the fledgling WB network. James Van Der Beek stands in for Williamson, a movie-mad high school kid who wants to be a filmmaker, and the show launched the careers of Katie Holmes, Michelle Williams and Joshua Jackson, who round out his circle of lovers and friends.
And for cult movie fans, a veritable film festival of Roger Corman movies has been made available this month, from "The House of Usher" (1960) and "Premature Burial" (1962) to "The Trip" (1967) and "Gas-s-s-s" (1970). A "festival preview" at Videodrone here.
Plus:
"London River" (2009), from French director Rachid Bouchareb (Oscar-nominated films "Days of Glory" and "Outside the Law"), stars Brenda Blethyn as an English mother and Sotigui Kouyate as a West African Muslim father who cross paths when they both comes to London in search of their grown children in the wake of terrorist bombings in the city.
"Michael" (Strand) is a meek insurance agent who happens to be a pedophile with a ten-year-old boy locked up in his basement in this queasy drama from Austrian director Markus Schleinzer. Chicago Sun-Times film critic Roger Ebert warns that "Michael doesn't set up big drama or punch up big moments. It ambles."
"Stony Island" (Cinema Libre), the 1978 feature debut of director Andrew Davis, finds the future action specialist in a different mode: a drama about a group of Chicago musicians who put together an R&B band.
A number of other documentaries have also recently been made available, including "Everyday Sunshine: The Story of Fishbone" (2010); the skateboard profile "Dragonslayer" (2011); "Something Ventured" (2011), a profile of modern venture capitalism; "Windfall" (2010), about the controversies surrounding wind farms; and "The Man Nobody Knew: In Search of My Father Spymaster William Colby" (2011).
For more releases, see Hot Tips and Top Picks: DVDs, Blu-rays and streaming video for May 22