Cool and Classic: The Dardennes Bros. Begin Again with 'La Promesse' and 'Rosetta'
Plus Andrzej Wajda's 'Korczak,' Fernando di Leo's 'Madness,' and more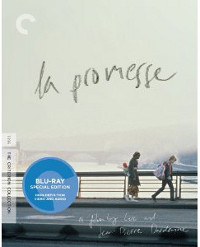 "Les Vampires" (Kino), Louis Feuillade's mad serialized tale of a master criminal organization that robs, kidnaps, and murders their way through Parisian society, is a strange and wonderful masterpiece of 1914 cinema. Videodrone's review is here.
"La Promesse" (Criterion) was not the first feature by directors Luc and Jean-Pierre Dardenne, but I like the term that Kent Jones uses in the accompanying essay in this new disc release: a "second first film." Stripped down to the minimal filmmaking tools, shot on the streets of Seraing, Belgium, with a documentary-like style and unknowns and non-actors, "La Promesse" (1996) is a neo-realist film for the modern world, fresh and vital and immediate. Jérémie Renier and Olivier Gourmet are respected actors today but new to audiences when they played son and father in a business smuggling illegal aliens into Belgium. Both stark and rich, it's a raw coming of age tale in the most basic sense of the term: the son stakes out his own moral position to defy his father and keep a promise he made to a dying man, and takes stock of the way he has treated people as commerce.

"Rosetta" (Criterion), from 1999, is their follow-up, the story of a an unemployed girl so desperate to get a job she turns on the only friend she has in the world. Their camera records the drudgery of her crummy job with a documentarian's completeness, turning seemingly insignificant details into the very core of Rosetta's life. Emilie Dequenne, who won an award at Cannes for her restless, angry, lonely performance, is both coldly mercenary and passionately human, hiding behind the scar tissue built up over a life of scraping by and taking care of her unreliable alcoholic mom. It's a grim, gritty, stark vision, but it's also beautiful and fragile and tender.
They make their respective Criterion debuts on Blu-ray and DVD, in a restored high-definition digital transfer supervised by director of photography Alain Marcoen, with all-new supplements. Both feature extensive, in-depth video interviews with the directors conducted by film critic Scott Foundas at their offices in Liège, a trailer, and a booklet with an essay by Kent Jones. "La Promesse" features additional interviews with actors Jérémie Renier and Olivier Gourmet and "Rosetta" includes additional interviews with actors Émilie Dequenne and Olivier Gourmet. All French with English subtitles.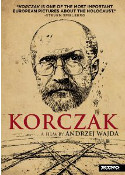 "Korczak" (Kino), Andrzej Wajda's drama about the fiercely Polish activist for children's rights who refused to abandon his orphans when the Nazis invaded, is one of the unsung classics of Holocaust cinema. Written by Agnieszka Holland and shot in stark black and white by Robbie Muller, it is powerful stuff and there is no happy ending, despite the clearly metaphorical fantasy of the final image. It's really a kindness to the audience more than anything else, a release from the inevitability of history. Blu-ray and DVD, no supplements. Polish with English subtitles.
"Madness" (Raro) is a 1980 crime thriller with dashes of psychodrama and brutal violence, from Italian crime maestro Fernando Di Leo. Joe Dallesandro stars as the escaped criminal who returns to the scene of the crime to recover his hidden loot and takes the inhabitants of the country cottage hostage. Features a booklet with notes by Eric Cotenas. Italian with English subtitles. DVD only.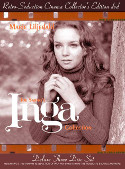 "The Life and Death of a Porno Gang" (Synapse) is Mladen Djordjevic's controversial 2010 drama about a young film student who joins forces with a shady producer to turn his traveling porn cabaret show into snuff theater. Blu-ray and DVD, with Mladen Djordjevic's documentary "Made on Serbiia" on the Serbian adult entertainment industry, a featurette, and deleted scenes. In Serbian with English subtitles.
"The Inga Collection" (Retro Seduction / E.I. Independent) collects all three films by erotic filmmaker Joe Sarno with Swedish actress Marie Liljedahl in Sweden. "Inga" (1967) and "The Seduction of Inga" (1969) are mastered from original 35mm negatives, and "The Indelicate Balance" (1969) completes the three-disc set. All in English, with original Swedish version of "Inga," both the original "arthouse" and alternate "grindhouse" versions of "The Seduction of Inga," commentary on two films, featurettes, and interviews. DVD only.
Plus:
- "The Smurfs and the Magic Flute" (Shout! Factory) is the original 1976 animated feature directed by "Smurfs" creator Peyo himself, with the English dub soundtrack from the British release. Includes stills, sketches, and a glossary of Smurf terms among the supplements. It is however a non-anamorphic widescreen disc. DVD only.
- "Jay and Silent Bob Get Old" (Industrial Entertainment) presents the live comedy show by Jason Mewes and Kevin Smith performed in London, Manchester, and Edinburgh. The two-disc set features three shows and supplements. DVD only.
- "Astonishing X-Men: Dangerous" (Shout! Factory), the third "Marvel Knights" motion comic based on the series of the comic books by Joss Whedon and John Cassaday, adds motion, sound, and dialogue to the static frames. DVD only.
For more releases, see Hot Tips and Top Picks: DVDs, Blu-rays and streaming video for August 14