"Nashville" music producer T Bone Burnett steps down; Buddy Miller steps up
Show's second season will be done without a key player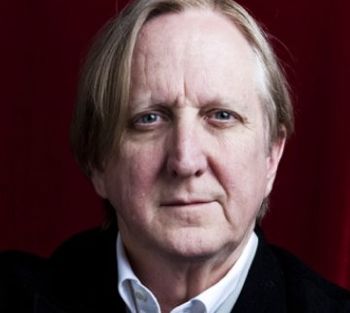 When ABC's drama "Nashville" returns this fall for its second season, it will have a new music supervisor at the helm. T Bone Burnett (right) has stepped down from his key role as executive music producer, citing his busy schedule as the reason, according to The Hollywood Reporter. Replacing him will be Nashville-based Americana music star Buddy Miller, who was Burnett's right-hand man on the show's first year. Burnett's manager says the producer only planned to stay with the show for one season.
Burnett's wife is the show's creator, Callie Khouri, and she tells The Hollywood Reporter, "T Bone's schedule this year is so overwhelming with the Llweyn Davis movie coming out [the upcoming Coen brothers biopic "Inside Llewyn Davis"] and several other producing projects that he has: Elton John's record and so on. We're going to do Nashville's second season with Buddy and some of the other producers that we worked with. T Bone set the gold standard for the show. His commitment to the quality of the music, the sound for the characters and all of that was something that we were very lucky to get him for."
Burnett was instrumental in establishing the sound of the show's many performing characters, and its overall musical tone. He oversaw the creation of more than 100 original recordings for the show's first season, and personally produced or co-produced dozens of original songs featured on the show, according to The Hollywood Reporter. In addition to guiding the show's musical direction, Burnett also co-composed the score for each of the show's first 21 episodes.
live local music on
Enter your ZIP code to see concerts happening in your area.
Data provided by Zvents
follow msn music