Beyonce's 'Grown Woman' gets leaked online
We listened to Bey's latest single before it was yanked from the web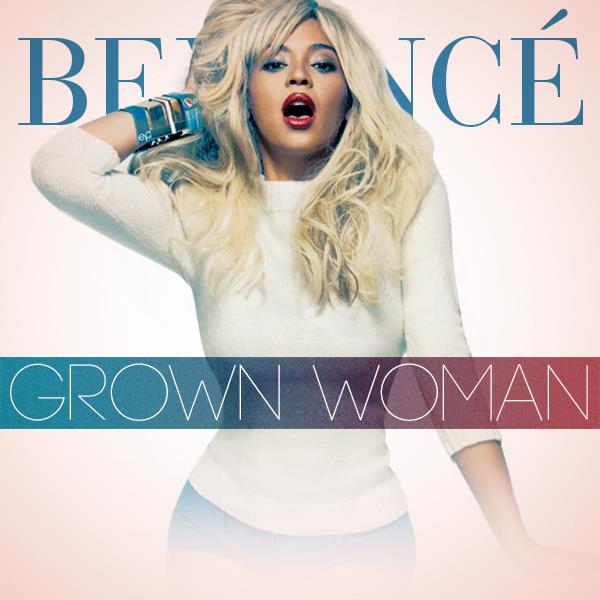 Breaking news, guys. Beyonce is a grown woman. Okay?! So, to be clear, that means that, if she so chooses, she can be bad if she wants. Or live fast. But maybe also go slow. And, well—according to the rest of her new song's lyrics—she can ultimately do "whatever" she wants. Got that? Good, it's settled.
Because, if everything goes as the musical gods intended, you're going to be hearing a lot of "Grown Woman" this summer. If the stars align and there are no glitches in the matrix and I keep my fingers crossed until they damn near break off, there's a good chance you won't be able to escape it. In fact, thanks to a Timbaland-produced beat, you may not even have much control of your body at all every time you hear it. Just a possessed, hypnotic state of dance is what you'll be in. Because it's like "End of Time" intensified. Or "Deja Vu" on drugs.
The tune (that was first teased in her Pepsi commercial a few weeks back) starts off with some hoppy and hiccupped Afro-Caribbean percussion, as well as the sounds of a cheering crowd (this, to remind us of the reaction Beyonce receives when she walks into any room ever), before she starts to reminisce on her days as a feisty kid: "I remember being young and talking back / I knew what I needed / I was spending all my nights and days / laid back daydreaming."
She's supported by syncopated yelps, girl-group harmonizing, a tribal chant, and—because when you're Beyonce, you don't need a yes-man to corroborate your claims—she provides her own back-up with sassy "mm-hmm!" affirmations. (Leave it to Timbo, who we all remember made a
baby's cry into a beat
, to further add an extra-creepy voice exclaiming, "But of course!")
Horns and steel drums join the party too giving way to a guest's passionate patois while Beyonce continues to both brag ("I put it down like that / And I'm making all these racks") and encourage ("If you've got a cute face / and a booty so fat / go girl!"). So, if your shoulders begin to bounce, head begins to bop, or hips begin to sway against your will once you press play, don't say I didn't warn you.
[Follow @daniellesaid]
Click the gray media player below to listen.
(UPDATE: The song has been removed from the Internet)
live local music on
Enter your ZIP code to see concerts happening in your area.
Data provided by Zvents
follow msn music