Billy Currington in big trouble with the law
Singer indicted in Georgia this week for making "terroristic threats"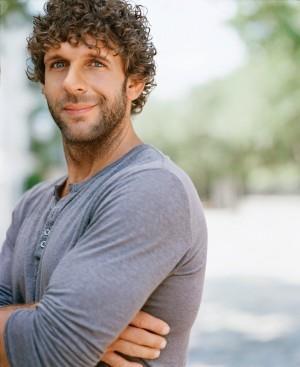 Singer Billy Currington, who completed therapy in 2008 for anger management related to childhood abuse, is now in trouble with the law. According to various news reports, Currington has been indicted in Georgia for making "terroristic threats" against a charter boat captain.
Here's how Nashville newspaper The Tennessean reports the story: "According to the police report, Charles Harvey Ferrelle was in the middle of a tour with two paying customers when he drove in front of Currington's house on Tybee Island on April 15. Currington became upset and started yelling at the boat, but Ferrelle continued the tour, and when he circled back around to Currington's house later, Currington grabbed a camera, climbed in his boat and chased Ferrelle's boat back into his slip, the report said.
"Once on land, the report says, Currington told Ferrelle he was going to beat him up. As Currington was pursuing Ferrelle, the report says, he drove too close to another boat dock and nearly knocked an elderly man into the water. Currington was also charged with abuse of an elder person."
CNN.com, which uses a different spelling of the boat captain's last name, reports that "The elder abuse charge was included because Farrell is older than 65, the indictment said."
CNN further reports, "A Savannah judge issued a bench warrant for Currington's arrest after the indictment was handed up by a Chatham County grand jury that 'found sufficient evidence' against him."
While Currington was not arrested at the time, police were called.
Two days after the incident, Currington posted this message on Twitter without explanation: "harrassing [sic] artists often at their home by boat should be illegal. thas [sic] all i know."
Today, he Tweeted the following: "Hey guys, I wanted to thank everyone for the huge amount of support that I have received already. Unfortunately, I can't comment on this situation as this is an ongoing legal matter. It means a lot to me to have your support during this time."
Currington's record label publicist at Universal Music Group Nashville declined comment when contacted by The Tennessean.
The singer, who emerged on the country music scene a decade ago, is best known for his six No. 1 hits, including "Must Be Doin' Somethin' Right," "Good Directions," "Pretty Good At Drinkin' Beer" and "People Are Crazy."
live local music on
Enter your ZIP code to see concerts happening in your area.
Data provided by Zvents
follow msn music