Bribed security caused canceled Petty show?
Fans allege that the people charged with safety caused the overcrowded conditions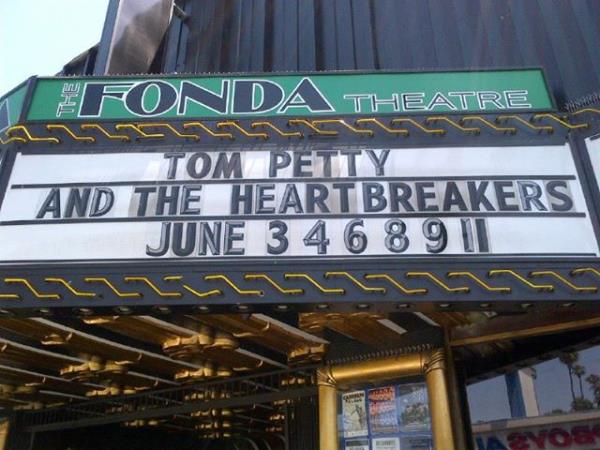 Tom Petty's
fans were furious when
fire marshals shut down his intimate show
at a small Los Angeles theater over the weekend due to overcrowding. But according to the L.A. Weekly, neither the band nor the authorities were to blame.
The magazine has had
rampant reports of security at the venue taking cash bribes
to let extra fans into the super-sold-out show.
While there are only allegations so far (and the theater isn't commenting), the Weekly has on-the-record statements from patrons saying that they witnessed the bribery of the very people who were supposed to make sure no unauthorized persons got in - for obvious reasons, both safety and ethical. Eighty bucks got you in the door, the magazine said.
A perplexed and pissed Petty, who
knew
the show had not been oversold, promised all fans a refund out of his own pocket -- a classy thing to do given the band did nothing wrong. But the the Weekly's allegations are true, watch for a whole lot of trouble and firings coming out of this.

I saw him once in Jacksonville, he was Awesome!!!!!!!!!! 
  Some people in the audience down on the floor close to the stage started pushing and shoving each other and needless to say it created a ripple effect and was getting out of hand, so he stopped playing and told the ones involved his fans came to see him play and he would not continue until they started behaving or leave. Needless to say they straightened up and he went on to finish the show. He never got angry he showed a lot of class and I was in awe at the way he handled the situation, A True Southern Gentleman. 

Petty is an awesome person and I am sure that he will make up this situation to his fans.  He is a person that regardless of where the fault lies his fans deserve a great show!!!   If I were him I would make arrangements for a special show for those that were "kicked out" of the show.  I have enjoyed his music for over 30 years and am sure I will continue to do so...
Are you sure you want to delete this comment?
live local music on
Enter your ZIP code to see concerts happening in your area.
Data provided by Zvents
follow msn music