Chris Brown single "Don't Think They Know" features Aaliyah
How did THAT happen?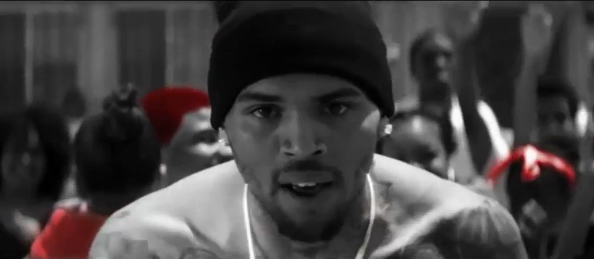 So it looks like Chris Brown won the race for who could unearth some rare Aaliyah music and thrust it upon the masses. On Chris Brown's latest track "Don't Think They Know," C Breezy samples a previously unreleased verse from the late R&B siren. Your move, Drake.
The video includes a message at the beginning rattling off stats about gun violence. In the black and white video, only accents of red in some scenes and blue in others are tinted and visible. It feels like a blatant nod to the Bloods and Crips, uniting gangs. Perhaps Brown will have another explanation. Lucky for Brown, he knows his way around an R&B song, so the track is a steady stream of R&B-slash-pop goodness. Brown even interpolates the hook from Jon B's classic "They Don't Know."
Aaliyah's part fits like a glove, and it really does feel like she was meant to be on the track. There is of course the sadness that comes from hearing Babygirl and knowing she's no longer with us. However, Brown does an OK job of commemorating her in the video. When she handles the bridge, there are a series of people in black hoods holding candles. The weird part is Brown is wearing neon contacts and his eyes are altered to shoot lasers. Highly inappropriate for the "memorial" portion of the video.
Despite the video having a few quirks, the track is damn good. Check out both below.
live local music on
Enter your ZIP code to see concerts happening in your area.
Data provided by Zvents
follow msn music