Ciara Previews Self-Titled Set In New York
The R&B chanteuse embarks on journey of introspection on new album.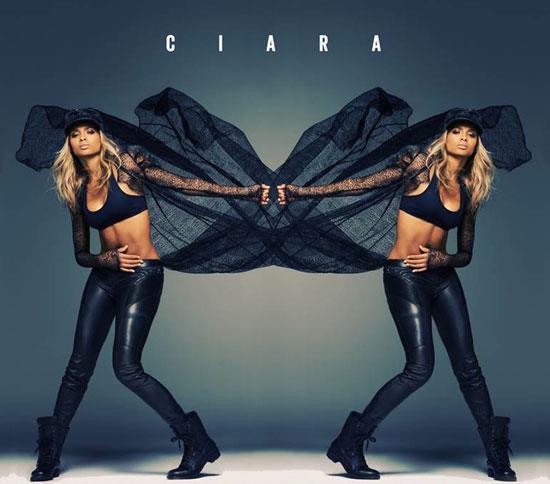 Bad news for Ciara fans who were eagerly anticipating "One Woman Army" -- its not coming out. Have no fear though... the Atlanta songstress will drop her self-titled set this summer. A chosen few (including yours truly) was recently invited to a New York recording studio to hear select tracks from the project.
As you know, CiCi released her new video,
"Body Party,"
earlier this week. While she didn't play that track, she played nine other tracks. Ciara also told the room of journos and industry types that while "One Woman Army" is still a part of this project, she was influenced by a larger journey of self-discovery. Here a snapshot of what we can expect from "Ciara":
"I'm Out" feat. Nicki Minaj - This is a classic anthemic club banger that is all about the ladies embracing themselves. Expect to hear this one in the clubs this summer.
"Sophomore" - A sexy confident joint perfect for the after-hours crowdwith lyrics like : "So soft/My skin/So soft/My booty/So soft/My bed"
"Keep On Looking" - Backed a dancehall vibe and a chopped and screwed hook, Ciara addresses the haters that we all find in the club.
"Read My Lips" - This poppy number has a definite Janet Jackson vibe that not so subtly sounds like an oral sex ode. Is it getting warm in here?
"Overdose" - Ciara's take on EDM also has an nostalgic '80s sound to it. We could easily see this one being remixed by an A-list DJ.
"Living It Up" - Another crossover record that will easily fit into today's Top 40 rotation -- especially if played before or after a Calvin Harris or Zedd track.
"Where You Go" featuring  Future - Produced Mike Will, this midtempo duet is simple and sweet.
"Super Turned Up" - I can't decide if this or "I'm Out" was my favorite but this is definitely classic Ciara. The track even features her spitting a few bars.
"DUI" - This sexy midtempo plays on the concept of being drunk on love/
Ciara's self-titled set is slated for release on July 9th.
live local music on
Enter your ZIP code to see concerts happening in your area.
Data provided by Zvents
follow msn music