Country music legend George Jones mourned by fellow stars
Singer called an innovator and an inspiration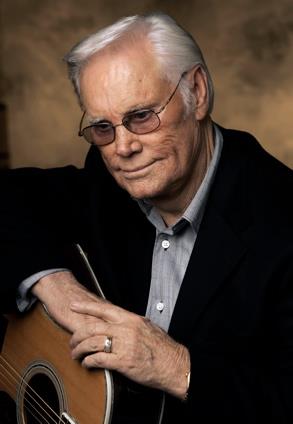 All over the country, musicians stopped what they were doing today and took a moment to pay tribute to legendary country music figure George Jones, who passed away in a Nashville hospital this morning at age 81.
Darius Rucker told MSN Music exclusively, "Today is such a sad day in country music. George Jones is the Mount Rushmore of country music. But it's a day to celebrate his greatness, and all the great things he did in country music and for country music. That's the way I'm looking at it . . . God bless him and his family."
Legendary songwriter Bobby Braddock co-wrote "He Stopped Loving Her Today," which is widely considered to be not only Jones' greatest recording, but also the best country song of all time. Braddock told MSN Music, "I've never known someone to have such amazing talent yet be so humble. The crowning achievement of my career was having this great man record 29 of my songs. I love George Jones.  The world of country music will never forget him."
Jones was admitted to a Nashville hospital late last week for observation after his publicist said the Country Music Hall of Fame member was found—during a routine checkup—to have a slight fever and irregular blood pressure. It was one of several hospital stays Jones has endured over the last two years, with respiratory issues often being cited as the reason. No cause of death was revealed.
In recent months, perhaps due to his increasingly fragile health, Jones was attempting to wrap thing up professionally, and he and wife Nancy also put their Franklin, Tenn., farm on the market with plans to downsize to a smaller piece of land. He launched his farewell "Grand Tour" in early February and had plans to finish it off with a star-packed final concert at Nashville's Bridgestone Arena on Nov. 22.
The already sold-out show was to have featured guest artists Garth Brooks, Alan Jackson, Dierks Bentley, Kenny Rogers, Tanya Tucker, Cyndi Lauper, Kid Rock and 17 more stars. Asked if the show might go on as a tribute to Jones, his publicist, Kirt Webster, told MSN Music that will be discussed with the show's promoter next week.
In January, Jones spoke to Billboard.com about the tour, saying, "It is a little bittersweet. I have been blessed to do what I love for all these years and when I return to places that I know I will be performing for the last time it makes me a little nostalgic and sad. I will surely miss my fans and the good people I have met along this journey."
The Grand Ole Opry member, who scored 13 No. 1 hits in his nearly six-decade career, also told Billboard he was working on his final album, with the help of Dolly Parton. It's not clear how far into recording that album he'd gotten, or if he'd even started recording it at all.
"I love Dolly, always have, and I am so honored to be doing a project with her," he said in the January interview. "She is writing most of the songs, and we all know what a great songwriter she is. I am just waiting for her to tell me what to sing and when to sing it."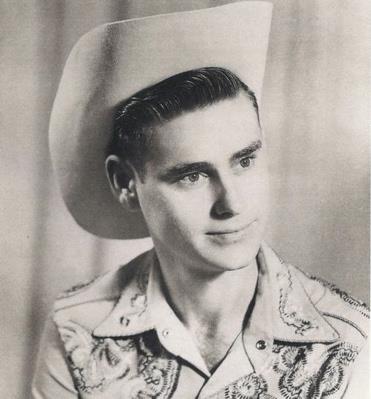 In a separate interview with Billboard in 2006, Jones was asked how he feels about being called country music's greatest singer. He replied, "I don't know why they say that . . . I guess I just felt heart songs a little stronger in some type of way than [fans] were used to hearing from other artists. But when I sing a song, whether it's in the studio or onstage, I try to live the story of that song in my mind, my heart and my feelings. That's why they come out like that. I feel the hurt that people have, especially everyday working people."
Keith Urban recorded and posted a short farewell video message to Jones today that finds him playing piano and singing a snippet of "He Stopped Loving Her Today," adding the text message "If I'm blessed enough to make it there, I look forward to you giving me the grand tour. Rest in peace George Jones!" Watch it here.
Dozens of other stars also issued statements on Jones' passing via e-mail and their social media sites. Here's a sampling of a few of those messages:
• Kenny Chesney (via Facebook): "Today the world lost one of the greatest country singers, innovators and force of music. But I lost not just a friend and an inspiration, but a man who treated me like a son. A sad day, indeed. Godspeed, George Jones. No one's gonna fill your shoes."
• Tracy Lawrence: "He was a wonderful friend and I will always treasure the times we had together . . . George left a tremendous mark on country music and inspired us all. I will miss him."
• Billy Ray Cyrus: "I'm stunned and deeply saddened to learn of the passing of my good friend George Jones. The very definition of a legend. Thoughts and prayers."
• Ricky Skaggs: "The country music singer of all time. The words 'Who's Gonna Fill Their Shoes' [have] never been more true than today."
• Lorrie Morgan: "Country music lost an icon today and I have lost a dear and beloved friend. With tear-filled eyes, I'm reminiscing this morning about all that I learned from and loved about George Jones. He was part of my country music education, he made country music history and, in my opinion, George Jones is a song's best friend. No one will leave an imprint on my life like George did."
• Sammy Kershaw: "George Jones has been a major part of my personal and professional life for a long time. I have been inspired by his music for the last 50 years, and for 42 of those I had the pleasure of knowing him personally and professionally . . . I am luckier than a lot of people on this Earth because God let me be a part of George's life and him a part of mine.  And on this day, his song couldn't be more true: 'He Stopped Loving Her Today.'"
• Pam Tillis: "Country music as we know it would be vastly different if it weren't for George Jones. He's in our musical DNA. All country artists will have to figure out how to even begin to live up to his kind of legacy. 'Honky Tonk Heaven,' here he comes, though we're not ready to let go."
live local music on
Enter your ZIP code to see concerts happening in your area.
Data provided by Zvents
follow msn music