Donny and Marie killed music
Warning: Cheesy takes on classic rock may ruin your life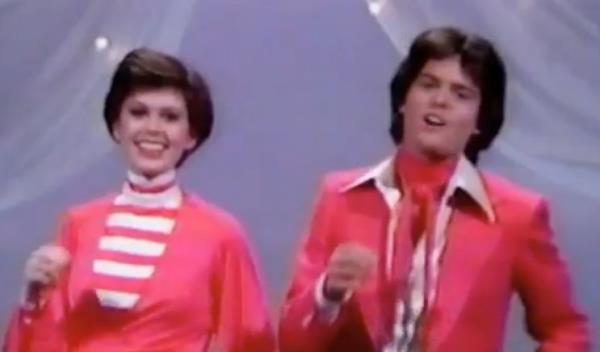 Ah, Facebook. You're my trusted friend when I need to know what is on the lunch menu for acquaintances I haven't seen in years. But occasionally a friend posts something so offensive as to be life-changing.
You can't unring a bell and there are some songs that once you hear them you're stuck with them forever. So be warned before you click on any videos below.
Donny and Marie Osmond
had a variety show in the '70s and someone got the bright idea to take major hits of the day and turn them into show tunes. The one I stumbled across on Facebook may be the worst offender, where the two take
Steely Dan's
"Reelin' in the Years" and turn it into pure mush without a trace of irony or self-awareness.
They didn't stop there. Oh no.
Queen's
"You're My Best Friend" got the same awful treatment.
"Baby Come Back" by
Player
was excruciating in its original form - yet they actually made it worse.
Along with "That's the Way I Like It."
Even the
Beatles
weren't safe. It was one thing to take
Paul McCartney's
"Silly Love Songs" and do it up - it's hard to make the nadir of McCartney's solo career any worse.
But then they took on "Here Comes the Sun" and turned it to total blasphemy.
The only thing out there more bizarre was when a couple on "The
Lawrence Welk
Show" had absolutely no idea what the
Brewer and Shipley
song "One Toke Over the Line" was about and sang it straight-faced.
live local music on
Enter your ZIP code to see concerts happening in your area.
Data provided by Zvents
follow msn music