Exclusive track premiere: The Melvins, "Romance"
Covers album 'Everybody Loves Sausages' out April 30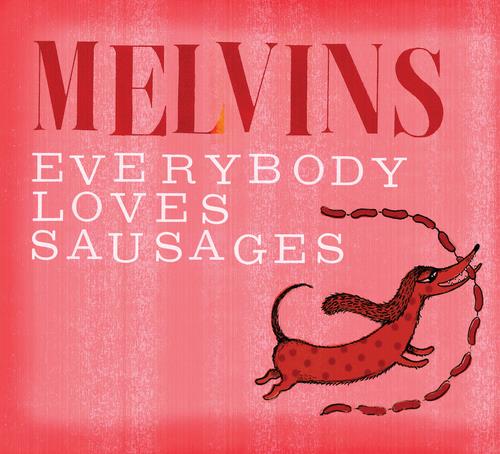 Few bands, if any, are as great at covering other bands' material as The Melvins. From their version of "Going Blind" on 1993's Houdini to the cover of Paul McCartney & Wings' "Let Me Roll It" on last year's Freak Puke, the band has long had a knack for bowling listeners over by performing a wide variety of well-known songs with staggering accuracy while at the same time putting their own, highly unique stamp on the music. As great as their original compositions may be, when The Melvins cover other people's material, you have to hear it.
The band's new covers compilation Everybody Loves Sausages comes out April 30 on Ipecac Records, and to no one's surprise at all, is a brilliant, crazily eclectic collection of 13 songs that range from classic rock, to metal, to punk, to everything in between, and I'm very happy to be premiering one of the tracks today.
Tales of Terror was a Sacramento, California punk band whose self-titled 1984 album – their only full-length – made its way north to Washington and had a massive influence in such budding young artists as Kurt Cobain, Mark Arm, and Buzz Osborne and Dale Crover of the Melvins, pre-dating the grunge scene by several years. "Their 1984 album is one of the best record to come out of California...anywher​e actually," say The Melvins today, and you can hear the reverence for Tales of Terror on the cover of the song "Romance". Featuring Osborne on guitar and vocals, Crover on drums, and Trevor Dunn on double bass, it's a deadly accurate performance of one of the grimmest songs punk rock ever spawned ("You thought you were a real big girl / You thought you knew it all / But baby if that was true / Then why'd we find you dead in a shower stall?"). Listen to it below, and be sure to purchase Everybody Loves Sausages in three weeks.
live local music on
Enter your ZIP code to see concerts happening in your area.
Data provided by Zvents
follow msn music