Kanye West's Tim Westwood Freestyle Surfaces From 2005
Some struggle bars, but Ye gets the job done.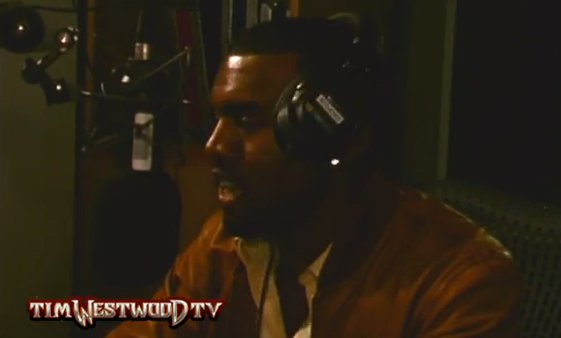 Before he was going by
Yeezus
, Kanye West had a couple more slices of humble pie than he does now. Okay, not really, but in this rare Tim Westwood freestyle from 2005, Kanye spits slightly less arrogant bars for the UK DJ. He slips up a couple of times, but manages to tackle 13 minutes of off the top isms.
The freestyle starts to the beat of Game's class "Dreams," with Yeezy shouting out Consequence and GLC (not anymore), along with a reference to his 2005 single "Diamonds From Sierra Leone." As the instrumentals shift, Kanye struggles with trying to come up with new material, and the freestyle then turns into a mini rant about life. While it's not to the extent of what we've witnessed from Ye in recent memory, it's funny to see how he handled impromptu performing eight years ago.
One thing is for certain: Kanye has certainly grown since then, in style, sound, and (definitely) attitude. With his sixth solo album
Yeezus
arriving June 18th, there is bound to me more growth. We've heard a bit of it with the recent releases of "Black Skinhead" and "New Slaves." Check out the 2005 freestyle below and reminisce on the days of a young Yeezy.
live local music on
Enter your ZIP code to see concerts happening in your area.
Data provided by Zvents
follow msn music