Legendary concert promoter Barry Fey dies
Instrumental in career of The Who, U2, dozens more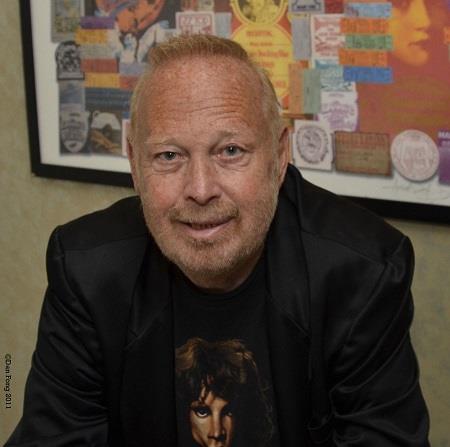 No one's saying that
U2, the Grateful Dead, the Rolling Stones, Willie Nelson, the Police, the Who, Led Zeppelin
and more wouldn't have had perfectly fine careers without Denver promoter
Barry Fey
on their side. But no one will deny that he certainly helped.
After serious health and financial problems in recent years, Fey took his life on Sunday at age 73. He was an old-school promoter in the mold of
Bill Graham
(an early partner and later fierce competitor), and helped establish the modern concert industry in the '60s and '70s.
Fey hosted lavish parties at his house for the bands he promoted, with the Stones and others becoming regulars (a photo on an early
Lynyrd Skynyrd
album shows them playing football in Fey's front yard). He certainly wasn't the first to book music at Red Rocks but he put it on the map when he began booking his "Summer of Stars" there every year.
Jimi Hendrix
, the Dead, Willie Nelson and hundreds of other bands played Red Rocks under Fey's watch.

He also provided venues to young musicians; U2, the Police,
Devo, Pat Benatar
and many other legends got a start playing $2 night at Fey's
Rainbow Music Hall
. Other acts that played there on their way up (or down) include
Bob Dylan, Miles Davis, Robin Williams, Talking Heads, Cheap Trick, Prince, Andy Kaufman, Split Enz
and more. The day after Christmas in 1968 he agreed to add an unknown band on the bill at a
Vanilla Fudge
concert, giving Led Zeppelin their first-ever U.S. date. In 1967 and '68 Fey ran the Denver branch of The Family Dog, booking Hendrix,
Janis Joplin, the Doors, Buffalo Springfield, Cream, Frank Zappa
and more.
Fey also promoted the last-ever
Jimi Hendrix Experience
concert at the Denver Pop Festival in 1969, an event that included
Creedence Clearwater Revival
and many more top bands of the day. He also booked the US Festival (which included the last-ever show by
The Clash
in its original lineup), the shows filmed for U2's "Rattle and Hum" film, the Stones in Hawaii (where
Mick Jagger
and
Keith Richards
allegedly forced some cocaine on him) and plenty more. He also co-promoted the 1986 "Conspiracy of Hope" tour with Amnesty International.
Billboard
named him Promoter of the Year numerous times.
His greatest triumph, however, may be his involvement with U2's "Under a Blood Red Sky," the legendary performance that made international superstars out of U2 and the venue the played, Red Rocks. The band didn't have enough cash to afford the filming so Fey and some other local investors stepped up to make sure there was adequate funding. A rainstorm that should have ruined the show instead gave it more power than ever, all of it captured on film (that's Fey introducing the band). For the full inside story of how that concert almost didn't happen,
go here
.
Bono
said later at a tribute to Fey: "If only eight people turned up, we were still going to play like our lives depended on it. I never could figure out why Barry Fey would try to stop us playing Red Rocks. I was very upset about it, it being our life savings and all that. We spoke to Barry about it afterward. We said, 'Why would you try to stop us from playing?' He said 'You don't understand. It's raining on
my audience
.' I realized then that as loyal as Barry Fey is to the bands he promotes, he is even more loyal to the people of Denver.
His
audience."
Fey was always concerned about the fans - keeping prices low and fans safe and happy. He ruled the concert scene for decades with an iron fist, angering other promoters and business partners who found his strong-arm tactics and dealings to be less-than-fair. He called himself a "benevolent dictator." Detractors dispute the "benevolent" part.
After his retirement he became increasingly disillusioned with the state of the concert industry, where maximizing profits at fans' expense became the norm. He was inducted into the Colorado Music Hall of Fame last year and in 2011 published a book "Backstage Past" full of stories (most true, some embellished) about his colorful career.
Ozzy Osbourne
and
Pete Townshend
both wrote tributes to Fey in the book; he has also been praised by Bono (who flew in for Fey's retirement party and regularly name-checked him onstage during every Denver performance) and
President Bill Clinton
. He'd happily engage fans and tell his stories at book signings, TV and radio appearances or just being stopped on the street. He was also
profiled in a TV interview
recently. A recent three-part radio interview with 97.3 KBCO is here.
In the final chapter of his book - ironically titled "Barry's Final Thoughts" -- he wrote "I wish I would have been nicer."
live local music on
Enter your ZIP code to see concerts happening in your area.
Data provided by Zvents
follow msn music