Mariah's new single is here - or half of it
"Beautiful" features singer Miguel for much of the track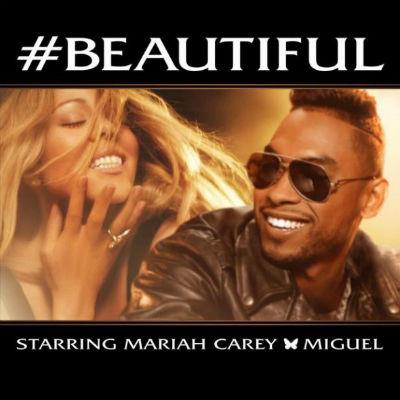 It's hard to believe that
Mariah Carey
is about to have her 14th album under her belt -- outpacing
Led Zeppelin, the Beatles
and plenty more. It doesn't have a title yet, but the lead single "Beautiful" is now available through iTunes or you can just listen to it through the streaming link below.
Why "half" a single? Because
as Gawker points out
(and your ears will tell you) the R&B singer
Miguel
is as much a part of the single or more than Carey -- he takes the first verse and to some ears (mine) is the best part of the song. Or as Gawker puts it, she's "a guest on her own comeback single." You be the judge.

I have to agree, Miguel makes the song but Carey by all means doesn't hurt it. For being her come back single, you'd think she'd want to be heard more than what she was on this single. I did think it was exactly what the song is
title.......Beautifu​l!
and is one I'd enjoy listening to over and over again. 
Are you sure you want to delete this comment?
live local music on
Enter your ZIP code to see concerts happening in your area.
Data provided by Zvents
follow msn music