Taylor's fake but funny Tweet
This may be the best thing to come out of the Kim/Kanye debacle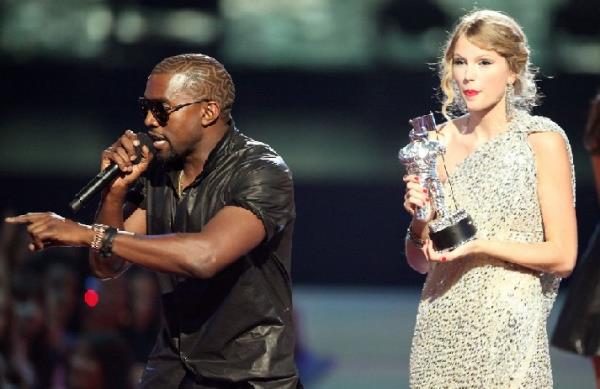 Oh, if only it were real.

It isn't, but someone was lying in wait to play the funniest Internet practical joke in a while.

You'll remember that Kanye West infamously interrupted Taylor Swift at the 2009 MTV Video Music Awards, grabbing the mic and saying Beyonce deserved the win.

Apparently some Swift fan watched and waited as West and
Kim Kardashian's
baby was about to be born. The moment finally came Sunday, and someone posted this fake Tweet.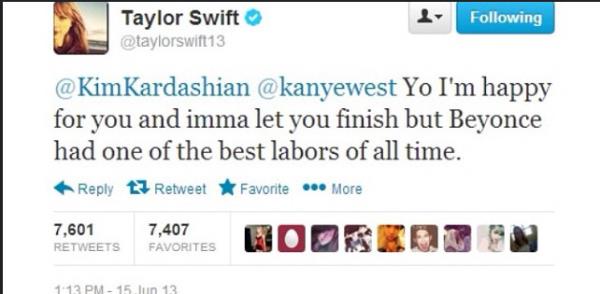 It immediately made thousands of Facebook and other social-media users happy, but a quick check of Swift's account shows that this is just a damn funny forgery. The fake Tweet appeared on
this Tumblr page
and quickly took off.
live local music on
Enter your ZIP code to see concerts happening in your area.
Data provided by Zvents
follow msn music