The 15 Most Wildly Informative Moments of Kanye West's NYT Interview
Condensed for your reading pleasure!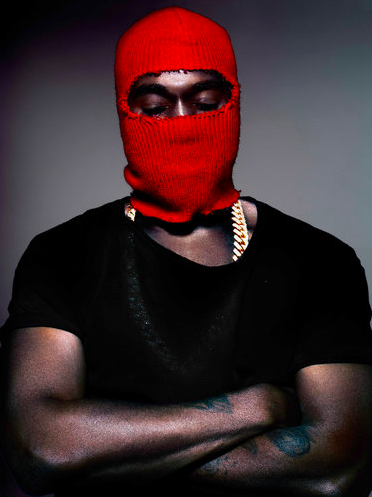 Kanye West
doesn't talk often but, much like a senile elder or that wandering neighbor who's got a few screws loose, when he does, it's gooood. This isn't to say that 'Ye is nuts, but damnit if he doesn't take that "misunderstood" genius bit to the grave. In a new
interview with the New York Times
, 'Ye lets his crazy flag fly high and we love him for him it. Or hate him. You decide. Here's what you need to know, once and for all!
He says poo-poo to your fancy statistics!
"I don't know if this is statistically right, but I'm assuming I have the most Grammys of anyone my age, but I haven't won one against a white person."
Taylor Swift was just in the wrong place at the wrong time, okay?
"I remember when both Gnarls Barkley and Justin [Timberlake] lost for Album of the Year, and I looked at Justin, and I was like: 'Do you want me to go onstage for you? You know, do you want me to fight?'"
You see, because that moment really happened for the greater good, folks.
"It's only led me to complete awesomeness at all times. It's only led me to awesome truth and awesomeness. Beauty, truth, awesomeness. That's all it is."
He's got this reverse-psychology thing down pat.
"'Dark Fantasy' was my long, backhanded apology. You know how people give a backhanded compliment? It was a backhanded apology. It was like, all these raps, all these sonic acrobatics. I was like: 'Let me show you guys what I can do, and please accept me back. You want to have me on your shelves.'"
There's always room to make a reference to yourself in the third person.
"You know, even a Kanye West has compromised."
He understands the power of a good collared shirt.
"You know, I was able to slip past everything with a pink polo."
See?
"Yeah, it was pretty bugged out. When you think about it, I was wearing like, a Juicy Couture men's polo shirt. We weren't there, like, ready for war." -
on calling out President Bush at the Hurricane Katrina telethon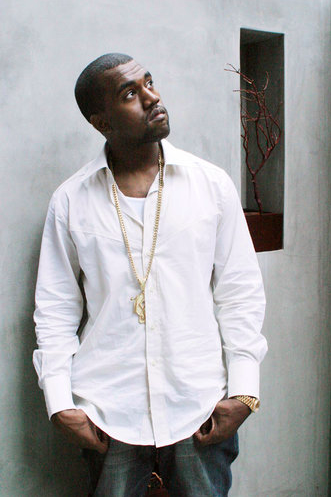 He feels Aretha Franklin on that whole R-E-S-P-E-C-T thing.
"I was always considered this crazy hothead kid, but I would always just go and just really break bread with someone who I respected. I will completely bow to anybody I respect."
He is not immune to a woman's nagging.
"Any woman that you're in love with or that loves you is going to command a certain amount of, you know, energy. It's actually easier to focus, in some ways."
But that's part of love, guys!
"I'm the type of rock star that likes to have a girlfriend, you know? I'm the type of soul that likes to be in love and likes to be able to focus. And that inspires me."

America did not impregnate Kim Kardashian, okay?!

"Well, I just don't want to talk to America about my family. Like, this is my baby. This isn't America's baby."
You don't have to ask him to attend your party anymore.
"I feel like I don't want to be inside anymore. Like, I uninvited myself."
Unless it's a Christmas party.
But even then, be wary.
"If you don't make Christmas presents, meaning making something that's so emotionally connected to people, don't talk to me."
He's got his priorities straight.
"I would rather sit in a factory than sit in a Maybach."
He is [____].
"I am undoubtedly, you know, Steve [Jobs] of Internet, downtown, fashion, culture. Period. By a long jump. I honestly feel that because Steve has passed, you know, it's like when Biggie passed and Jay-Z was allowed to become Jay-Z. I will be the leader of a company that ends up being worth billions of dollars, because I got the answers. I understand culture. I am the nucleus."
Read the rest of the interview here.
"Yeezus"
is due June 18.
[Follow @daniellesaid]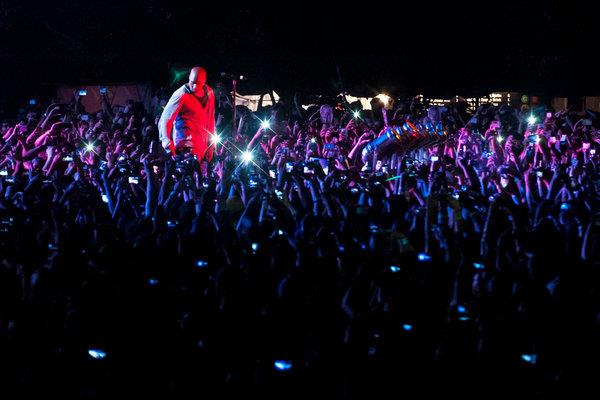 Are you sure you want to delete this comment?
live local music on
Enter your ZIP code to see concerts happening in your area.
Data provided by Zvents
follow msn music