The Pixies announce a Deal-breaker
Kim Deal suddenly leaves the band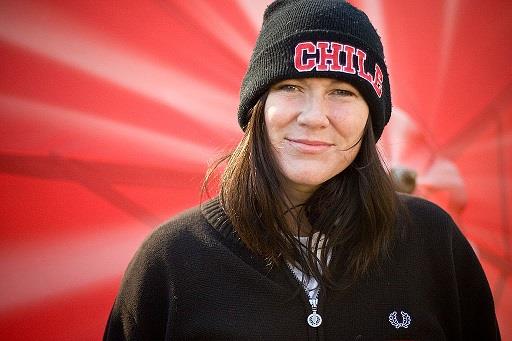 Just as no one saw
The Replacements
reunion coming, no one saw this going down:
Kim Deal
has suddenly left those other alt-rock icons,
The Pixies
. And it appears the band is going to carry on without her.
It was announced by the other three members in a short statement on their official Facebook page (
the band's official website
hasn't had a news update in a year): "We are sad to say that Kim Deal has decided to leave the Pixies. We are very proud to have worked with her on and off over the last 25 years. Despite her decision to move on, we will always consider her a member of the Pixies, and her place will always be here for her. We wish her all the best --
Black Francis, Joey Santiago
and
David Lovering
.
The announcement caught distressed fans by surprise. Deal has been working with her side band
The Breeders
to celebrate the 20th anniversary of their album "Last Splash."
In an interview in today's Irish Times
the subject of the Pixies doesn't even come up, much less indicate any trouble. Nor does
Deal's official website
mention it.
In an interview with me when the band reunited in 2004, Francis admitted that he had problems with the attention that Deal got from fans (he originally broke up the band via fax).
Much of the tension that broke up the band, Black admits, was that between himself and Deal. He was the main creative force in songwriting; she was the main focus of the band. Years ago, he says, they simply couldn't handle that. These days, aided by "maturity and abstinence," they're able to actually appreciate each other.
"Obviously we're a lot more chill about everything. I'm a lot more chill. I'm less stressed out. There's a lot more kisses and hugs going around with the band itself than there was with our last tour."
"Being the principal songwriter, then constantly being question about it in the past as to whether that was legitimate, I always found that really offensive," he says.
"She is so beloved by the audience that it probably freaked me out even more. I don't know why. I don't know if it messed with my ego or it seemed somehow 'The audience doesn't get it!'" he says. "I'm plenty beloved myself. The whole band is beloved by the audience. But the fact that she is so beloved, I have come to accept and appreciate, even from a totally showbiz point of view.
"What's wrong with this picture? Nothing. The audience digs one of the performers onstage, even when she's just standing there, smoking a cigarette and waving hi. It's that thing known as charisma. There is some charismatic connection between Kim Deal and the audience. As opposed to having my feathers ruffled 15 years ago, I kinda get off on it."
He continues, "Obviously there's something going on that is above and beyond her role as the bassist and sometime-vocalist in the Pixies. There's some other thing that makes her as beloved as she is."
Until there's more explanation, we just have the music. Here's the Pixies' breakout hit "Here Comes Your Man" (a semi-duet between Francis and Deal) and the Breeders' biggest hit, "Cannonball."
live local music on
Enter your ZIP code to see concerts happening in your area.
Data provided by Zvents
follow msn music