Travis Tritt duets with his teenage daughter on new single
The duet is Tritt's first new music in six years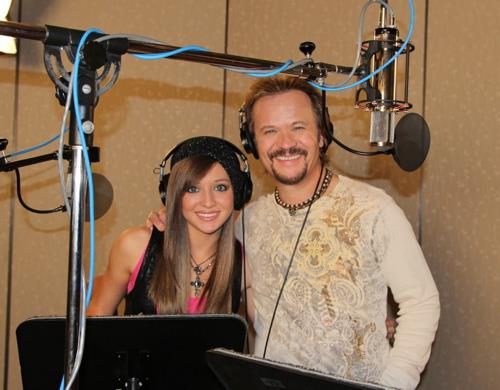 Toby Keith recorded a duet with his then teenage daughter, Krystal, in 2004. Today, she has a record deal of her own. Now, Travis Tritt may be following the same path, having just recorded a duet with his 15-year-old daughter, Tyler Reese.
The duet, titled "Sometimes Love Just Ain't Enough," will be Tritt's first single in six years following its Father's Day release on June 16. The song is a re-make of the Patty Smyth and Don Henley duet.
Tritt originally planned to include the song on his 2007 album, "The Storm," but shelved the idea when he couldn't find the right duet partner. Turns out, the right partner was growing up under his roof.
"Last year we were driving home from a wedding in Florida when the song came up on my iPod," Tritt explains in a press release. "Tyler Reese had never heard the song, and she started singing along in the back seat. When it ended she made me play it again five or six more times. I was listening, but didn't say anything.
"When we got home, I told my wife that I thought Tyler Reese could really do a great job on this song," he continues. "We agreed and I took her in the studio to sing her parts. I know I sound like a biased parent, but she's got a lot of talent and charisma. The recording speaks for itself. She really nailed it."
The duet will be included on a re-released version of "The Storm." A music video has already been shot for the single. Meanwhile, Tritt continues his busy touring schedule, and will be joined on stage by Tyler Reese during select summer dates.
live local music on
Enter your ZIP code to see concerts happening in your area.
Data provided by Zvents
follow msn music