Vampire Weekend: Saadest story every told
Guaranteed to make you Saab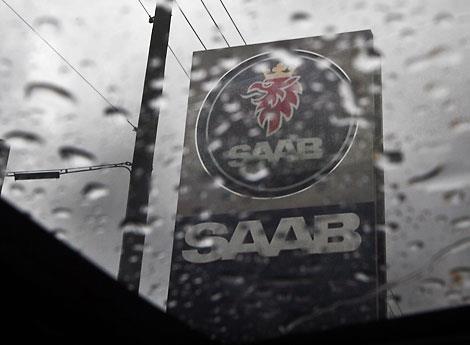 Those aren't raindrops. They're the tears of angels.
It always warms the heart when someone finally speaks up for the helpless -- those who are sacrificed to the gods of commerce without a voice. The whales, the dolphins, the rhinos.
And, of course, the beat-up old Saabs.
Oh wait -- the Saabs
do
have a voice to speak up for them. Mainly a bunch of Saab enthusiasts who have managed to muster
outrage at the latest video
from
Vampire Weekend
where two old beat-up overpriced cars go up in flames. In sickening slow motion, no less. Be sure the children are out of the room before you watch.
Never mind that there might be something else about the song to object to -- say, the title "Diane Young" (say it out loud slowly) or the fact that it has the line "you have the luck of a Kennedy."
No, the cars are the victims here, as are those who devote their lives to rescue efforts.
But not to worry -- Vampire Weekend has quickly repented and offered their sincere apologies, as if they got caught driving drunk while texting and clubbing a baby seal with one hand while eating a veal chop with the other. I'm not sure how that's possible with just two hands, but their mea culpa is epic.
"I want people to understand that we do respect cars,"
Ezra Koenig
said in
an interview with Spinner
, presumably with a straight face. Besides, he added, it was almost a mercy killing. "From what I understand those old ones actually had a lot of electrical problems."
Let's just pray that the senseless slaughter of innocents stops now. Watch the below video only if you're strong of mind and stomach. Oh, the non-humanity!
Are you sure you want to delete this comment?
live local music on
Enter your ZIP code to see concerts happening in your area.
Data provided by Zvents
follow msn music