Wiz Khalifa Shuns Haters In "Bout Me" Video
Taylor Gang is blind to anything but money.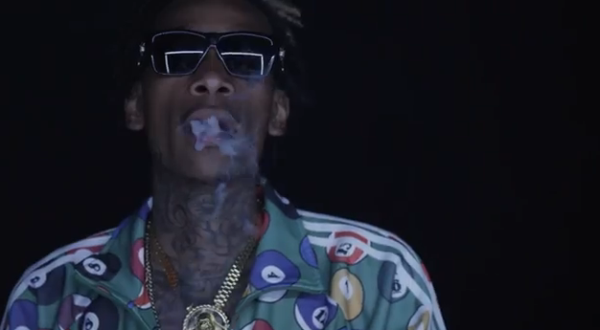 Wiz Khalifa has been a busy man this year. While his fourth studio album
O.N.I.F.C.
dropped at the close of last year, it didn't pick up steam until 2013. Add to that the birth of his son Sebastian by fiancé Amber Rose, and it's been one helluva ride for the Taylor Gang general. Today he released the visuals for "Bout Me," a track with NSFW language that introduces some newer faces into the fold.
There's no denying that Wiz Khalifa is about getting checks. It's been his thing since he became a platinum player in Rap. The track and the video solidify this notion despite being simplistically filmed. Hundred dollar bills fall from the sky (or the ceiling) as Wiz & Co. dance before a white screen, where Wiz has his own VIP section consisting of a leather ottoman. As he bounces up and down in his Chucks, there's a scale full of weed and an American flag with a bottle of Ace of Spades champagne.
Rappers Problem and IAMSU! are featured on the track (and the video) and rap along with a posse in tow, randomly escorting themselves on a red carpet. It's a cool enough video for what it is and reminds us that Wiz flies first class simply by being himself. Sometimes that's just enough.
live local music on
Enter your ZIP code to see concerts happening in your area.
Data provided by Zvents
follow msn music