Esperanza Spalding & 5 Other Urban Artists You Should Know In 2011
Don't worry, not all of them aim to upset Justin Bieber fans.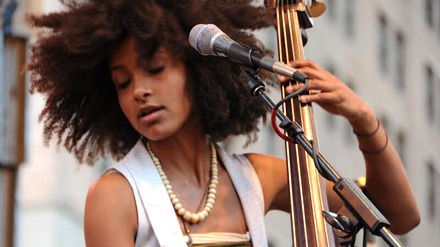 So, who is Esperanza Spalding? For one, her middle name is not "Quesadilla," contrary to what her Wikipedia page read moments after her "Best New Artist" Grammy Award win -- blame Justin Bieber's
fans-turned-hackers.​
In fact, she's a self-taught violin player who, at the age of 20, after three years at the Berklee College of Music, became their youngest faculty member. She's a trilingual singer whose album spent over 70 weeks atop a Billboard chart, and all she bravely used to title it was that first name of hers - the one no one seems to know.
She's who President Barack Obama handpicked to make his acceptance of the Nobel Peace Prize all the more enjoyable. Lastly, she's a waif who can lug around a bass -- and more importantly, play the hell out it. Below, enjoy her cover of Lauryn Hill's "Tell Him" -- performed, where else, but at White House.
MATEO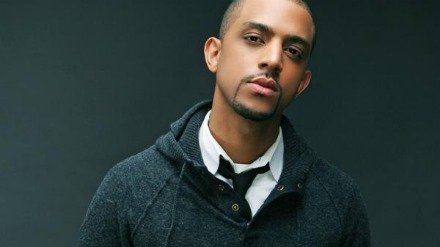 A singer of the self-coined genre "Urban Mod," Mateo signed to MySpace Records back in 2008. Since then, he's released a three-part mixtape series, comprised mostly of covers, called "Underneath The Sky." Like any good musician though, he didn't just copy the originals, he rewired them beyond recognition, slowing melodies down, playing the piano up, adding his own lyrics and ultimately, turning everybody's tunes - from Lady Gaga and the Ting Tings to Jay-Z and Kanye West - into pretty acoustics. His innovation didn't go unnoticed; an EP all his own, "Get To Know Me"
(see the title track's video below)
, dropped in 2009. Hopefully, the little help he gets from Alicia Keys' longtime producer and partner Kerry "Krucial" Brothers, who recently
revealed
they're working together, will give way to an official studio debut.
ELLE VARNER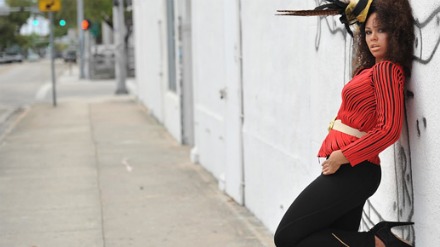 While most students were receiving their "Best Smile" and "Biggest Class Clown" yearbook superlatives, Elle Varner was being named the "Most Likely To Get Signed" and "Most Likely To Win A Grammy" - and not from just any old class, but NYU's Clive Davis Department of Recorded Music. She's halfway there - the MBK/J Records signee first garnered attention late last year after releasing her rendition of Miguel's "All I Want Is You"
(seen below)
. Her newly-added jazz-vocal verse combined with the success of her most viewed YouTube video (an a cappella cover of Adele's "Chasing Pavements") solidified that the idea of her winning a Grammy may not be too far off.
TINASHÉ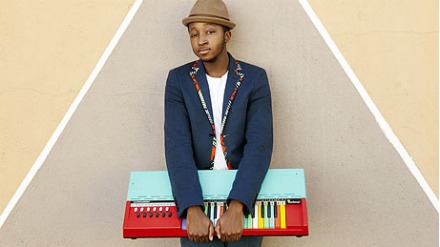 When you first see Tinashé, you don't expect his voice to sound the way it does. And if you hear him first before seeing him, you're surprised, again. And that should teach us all something about stereotypes! Tinashé, comes from London, by way of Zimbabwe, and can combine pop with synth and African influences like nobody else - that could be because no one yet has. Rarely do you find a guitar and an mbira (a Zimbabwean thumb piano) on the same album, but on his UK debut "Saved" from Island Records, that's exactly what you get. However, even he admits to playing a more Westernized style of the instrument and claims that he won't be "exploiting" his home country any time soon, so consider his flair a plus, not a gimmick.
Watch "Mr. Presumption" below:RUMER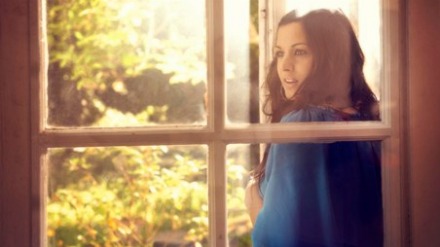 The Pakistan-born British songwriter is such an impressive vocalist andpianist, Burt Bacharach, king of lounge music, flew her all the way to California just to hear her sing. So you can expect that what attracted his ear, is what will attract yours: a pure, soulful, no nonsense kind of voice that lilts so well over any instrument, it immediately sounds timeless. She sounds like Karen Carpenter but cites Roberta Flack as inspiration, so her Atlantic Records-released debut album "Seasons Of My Soul" features everything from 1970s pop on "Am I Forgiven?" to gentle blues on "Aretha" - retro any way you cut it.
Watch her first single, "Slow," below:NIKKI & RICH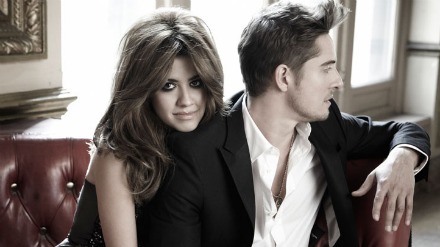 Over the last two years, we've heard Nikki & Rich's music appear more on television than any radio station. "Money Chaser" kicked off the premiere of the sixth season of "Entourage" and "Kryptonite" was heard on "Basketball Wives." Tack on "90210," HBO's "How To Make It In America" and "One Tree Hill," and the duo could surely start a career in theme songs and jingles, but what you should really rather is that they just release their long-awaited debut album with Reprise Records. The West Coast pastor's daughter and East Coast DJ create pop-soul that combine classic 60s girl groups and doo-wop with modern-day sass. Here's to hoping that Fabolous' guest appearance on their new single "City Of Lights" helps catapult them into the spotlight.
Watch "Cat & Mouse" below:
live local music on
Enter your ZIP code to see concerts happening in your area.
Data provided by Zvents
follow msn music