Young Producer "Don't Like" Kanye West, Money, or Having a Career
...at least judging by his reaction to the new Chief Keef track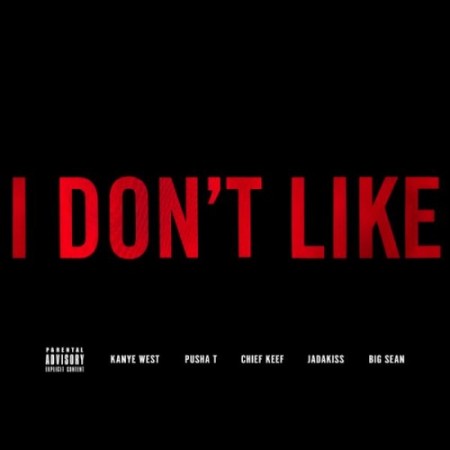 Things have been going well for 18-year-old producer Young Chop, who has been enjoying the response to up-and-coming Chicago rapper Chief Keef's "I Don't Like" (which Chop produced). The song itself wasn't a megahit nationwide, but it was enough to get the attention of Kanye "Everybody Wants My Attention" West. Yeezy brought G.O.O.D. Music superstars Pusha T and Big Sean along to remix the track (with the one and only Jadakiss for good measure), making the song a big hit on blgos and music sites this week. 
There's nothing a new artist could want more than to have this lineup appear on one of their songs—Chief Keef himself was in on it and even
recorded new vocals for the track
—but it apparently wasn't good enough for Chop.
Chop hastily
tweeted
"Fuck that remix #dont tag me in that shit at all" upon hearing the track and, apparently, losing control of whatever good sense he had up until that point. He later
called in to a Chicago radio station
to explain his grievance, essentially complaining that, in addition to adding raps to the track, Kanye & Co. also made changes to the beat itself (a common practice among remixes but whatever) and tampered with his original vision:
"I'm mad as hell, I'm mad as fuck, for the simple fact that they did not ask me to change up shit in my beat. How the fuck did they add another melody over the instrumental? These motherfuckers is playing me and I don't give two fucks, I will sue the shit out of Kanye West… I made a fucking sound, so you supposed to stay with my fucking sound. The beat is fucking hard by itself."
To remix an Ed Lover classic, "c'mon, son..." 
You won't sue Kanye West because you can't afford to and you won't win. The new beat is better, and instead of being glad that the 95% of the track that you did make is being exposed to a huge audience today, you're talking crazy on Twitter and making an enemy out of one of the most powerful men in music. Yes, we're all saying your name today, but is that going to last? Again, c'mon son.

Jokes aside, I understand that artists don't like to have their art changed by others, so I can also understand him being a little hurt that his biggest achievement to date has been overshadowed by Kanye. Nevertheless, complaining about it in public just screams "I'm 18 and don't understand how The World works." If this guy is lucky enough to have management now, I'm sure they have him locked in a room somewhere rehearsing his apology as we speak.
live local music on
Enter your ZIP code to see concerts happening in your area.
Data provided by Zvents
follow msn music