Elle King Sets Royal Expectations with Self-Titled EP
... And meets them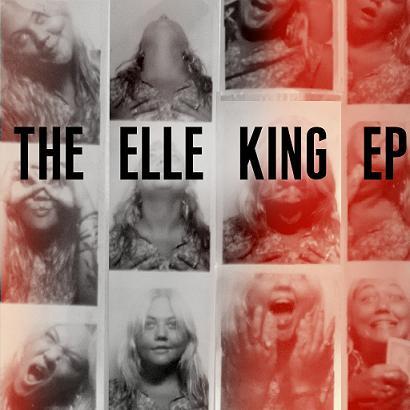 We've seen what a little TV can do for burgeoning stars. What the Mac Air did for Yael Naim, Chevy Sonic for fun., "The Hills" for Natasha Bedingfield – an under-a-minute spot can catapult an otherwise unknown artist into a ubiquitous one. And with Elle King's single "Playing for Keeps" nabbing the spot as the theme song for VH1's new show Mob Wives: Chicago, there's a good chance you could get sick of her before ever getting to know who she really is. All credit to her voice though, we doubt that'll happen.

It's likely more than just a coincidence that her name recalls jazz legends – Fitzgerald, Cole – and we're grateful she opted for such, as the last name Schneider – her father is actor Rob a.k.a. Deuce Bigalow, Male Gigolo – doesn't have as nice a ring to it. And Elle is all nice rings, if rings are chilling and charming vocals and lyrics, all at once.
On her self-titled EP, she makes no apologies for being Ohio-born and Brooklyn-bred. In fact, the influences keep it interesting. "Playing for Keeps" kicks off the 11-minute album, on which Elle is soulful, timidly mocking over hand claps and the shake of a tambourine – "I bet it stings to give up everything" – before ripping into a raucous chorus. The banjo-backed "Good to Be a Man" follows, a bluesy monologue chronicling every woman's wish for a day: "To be a man would be serene / drinking beer 'til I get mean…"

But the best moment comes with "No One Can Save You" where Elle channels Adele over a simple acoustic guitar, a shaky vocal style calling attention to the all-the-more captivating cracks in her voice: "I call for you but you never come / You broke me up and just let me undone." If you needed any more proof, however, the closer – an unexpected live cover of rapper Khia's ever-explicit "My Neck, My Back" – solidifies that she's all grin and grit.
Hear the EP here!

live local music on
Enter your ZIP code to see concerts happening in your area.
Data provided by Zvents
follow msn music