50 Cent Is Back
We think...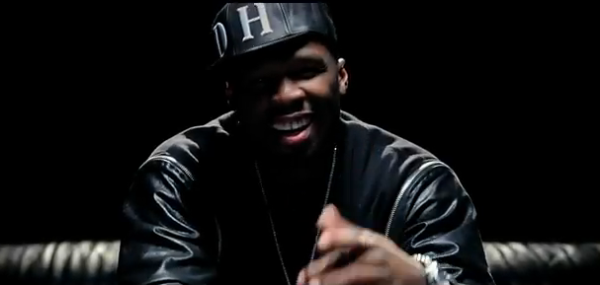 We've been hearing about this 50 Cent comeback thing for a while now. As Fif has become something of a film fixture, entrepreneur, ex-boyfriend of Chelsea Handler, and everything in between, the proverbial "comeback" is still up in the air. Sure, we had his digital album
5 (Murder By Numbers)
drop this past Summer along with pockets of silly beefs with less than worthy rappers, but where's the triumphant return? Maybe it's finally here.
So this past week, 50 Cent dropped the visuals for "Major Distribution." The track exists as a teaser for 50 Cent's upcoming album
Street King Immortal
coming the end of February. The video is directed by frequent Rap video maker Eif Rivera and features cameos from the track's collaborators Snoop Dogg and Young Jeezy. The video looks like a 50 Cent video: ladies shaking their butts, posse scenes, a kid wearing an MMG chain (that's a little out of the ordinary), etc. etc. Snoop Dogg is in his Snoop Dogg mode, though he's wearing his special Snoop Lion hat and has diamond encrusted shades in the colors of the Ethiopian flag. Jeezy looks like Jeezy. Business as usual. Does this qualify as a "50 Cent's back" battle cry? Who knows. On thing is for certain:
Street King Immortal
better change some lives. Check out the video below:
50 Cent's
Street King Immortal
arrives February 26th.
live local music on
Enter your ZIP code to see concerts happening in your area.
Data provided by Zvents
follow msn music