Get To Know: Paypa
Chicago bred, Hip-Hop fed.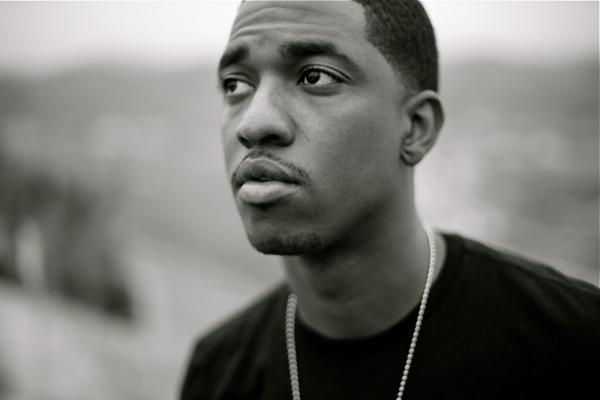 Who:
Paypa
From:
Chicago, IL
Why You Should Get To Know Him:
Because he's on the pursuit of greatness and won't stop until he's reached it.
Rappers can boast struggling before their careers, but try struggling in the middle of it. Chicago's Paypa had the ear of the industry, when his label fell into a bad situation that left him alone with minimal income. At the time he was also awaiting the birth of his first child. Through hard work, skills and a solid hustle he returns back into the rap fold with a new lease on life and his career. His most recent release,
The Bottle: Henny On the Rocks 2
proves Paypa's skills haven't faltered in the least, as his knack for combining strong lyrics and party anthems continues on. Groove got a chance to check in with Paypa to talk Kanye West, his debut album, and the meaning of a strong work ethic in Hip-Hop.
You have roots in both California and Chicago. Which region do you feel nurtured you the most when it comes to Hip-Hop? 
I have to say Chicago. The soul and vibe of the city had a huge impact on my music.
Earlier on in your career, you picked a few Kanye instrumentals to freestyle over. Was he a big influence on you, being from Chicago and all?
Absolutely! I think Kanye had an influence on everyone, but being in Chicago while he was blowing up definitely influenced and inspired me. I'd be lying if I said otherwise.
With each of your releases (Tunnel Vision, HOTR, HOTR 2) it sounds like you've grown lyrically. Do you study your old work to better your next or is it a matter of responding to what the streets say?
Neither...I very rarely listen to my older music. I don't listen to the streets much either. Everyone's opinion will drive you crazy if you let it. I know what good music is. I know what GREAT sounds like. That's where my focus is. Trying to get there. I work hard everyday to take my craft to the next level in every way possible. I listen to myself, and I listen to my crew. I know they want only the absolute best for me, so when they talk I'm listening whether they think I am or not [laughs]. I'm never satisfied and strive to be my best every time!
Will Tunnel Vision 2 be dropping?
No. There will be no
Tunnel Vision 2
.
You have some pretty thorough cosigns in rap like DJ Khaled, Game, Rick Ross, and Jim Jones. How did you meet all of these guys?
I've been in the industry for a while now. I've met most of them through mutual friends.
Was it difficult for you to bounce back from the problems from your previous label? What was that journey like?
Yes. That was the most difficult situation I've ever experienced. At the time we were all pretty well off. I was able to go where I wanted to go and do what I wanted, when I wanted. When the feds came and took the crew it was all over. They took everything. They didn't leave a dime. It was hard because my girl was five months pregnant with my daughter. It was hard trying to figure out that situation because I had no additional income. I had just got signed to SRC, so I hadn't generated any income from that yet. I was hearing everyday that I was going to be dropped from the label. Not to mention the fact that my homies were facing very long sentences. It was a lot of pressure at one time. I thank God for Embryo and Billy J because they kept me focused on the goals at hand. They kept me motivated. I had to work hard to turn my situation around.
How has fatherhood affected your music?
In every way! Being a father changed my perspective on life. When you have someone else that's your responsibility to provide for, life gets real. It added the passion and hunger you hear in my music today. For the first time ever in my life I'm putting my all into this music. It has to work. I have no choice. I have to make sure my lil' one is good!
What is one thing you hope your fans can get from your music?
I hope that they can be inspired. I represent for the blue collar community because that's where I came from. I speak to the overlooked, under rated, under appreciated and discouraged. I want them to understand there are options and believe that anything is possible. You CAN do it. You ARE good enough, despite what anyone says or your previous actions may have shown. Hard work can change your situation. I want people to live life with no self limitations.
When do you plan on dropping your debut album?
We're aiming for the first quarter of 2013
If you weren't here doing this, where do you think you would be?
I don't know....this is my passion. It would probably be something where I can help people. A Teacher, Counselor etc.
live local music on
Enter your ZIP code to see concerts happening in your area.
Data provided by Zvents
follow msn music