Get To Know: Josh Xantus
Not everyone hates him.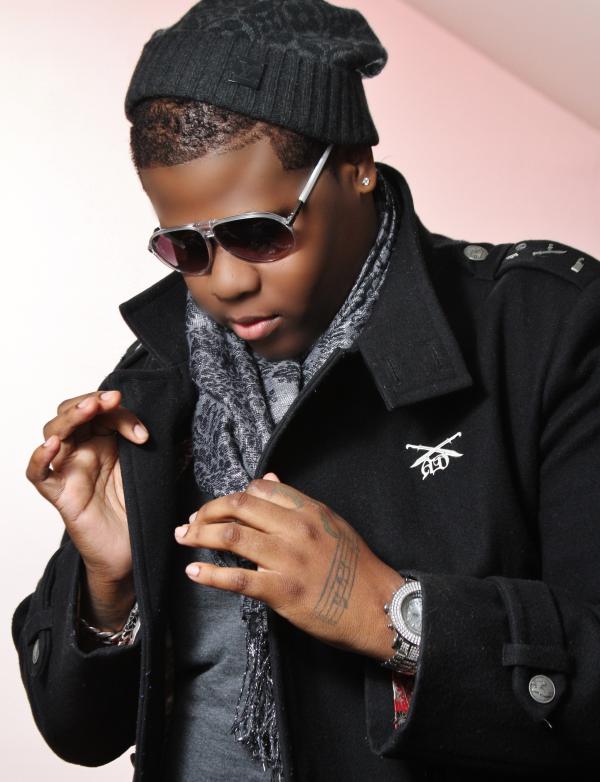 Who:
Josh Xantus
From:
Brooklyn, NY
Why You Should Get To Know Him:
Because not everyone gets to sing like Stevie... but Josh does.
If you listen to Josh Xantus' latest track "Love Games," you'll hear Jadakiss at the beginning taking playful shots at Josh like, "I hate when you sit at that piano and put that work in." Kiss is obviously being sarcastic, but comments like those are not foreign to Josh's career. Born in Brooklyn USA of Haitian descent, Josh Xantus is a classically trained musician who is slowly becoming one of R&B's brightest stars. The Julliard alum is a
multi-instrumentalis​t,
whose chops have been compared to a young Stevie Wonder. That's a bold comparison for sure, but one Josh carries with him as he rises in stardom. His introductory
Can I Live?
had ears open for this new talent. As Josh readies the release of his
Everybody Hates Josh X
mixtape coming April 30th, he hips Groove to some of the haters, how he overcomes negativity, and the most important thing missing in music today is timelessness.
How would you describe your journey in music thus far?
I would say it's been a dope journey. I got to work with some of the biggest artists in the world like Swizz Beatz and got to be in the presence of my heroes Stevie Wonder and Brian McKnight. Talking with them, getting their advice and just playing my music for them was truly a dream come true.
As a kid, when did you first know you wanted to pursue music?
Honestly, I've been playing music since I was six so I always knew I would be a musician. Also, my mom didn't give me much of an option [laughs]. She wanted me to be a classical composer, but that wasn't working with the ladies so I had to switch it up in high school.
When the industry first heard of you and your voice, they went crazy. What was it like to have that kind of feedback off the bat?
It's definitely been a humbling experience. I feel like all my hard work is starting to pay off. I've dreamed about this time and time again and now it's really happening. I'm living it and the feeling is amazing.
How has your training at Julliard helped you in the R&B music landscape?
It's helped with the harmonies big time! Also the peacefulness of classical music really helps to just put me in a creative and passionate state-of-mind when writing R&B. So much passion goes into classical, so having that training has definitely been a huge advantage.
When you say you want to represent for the real artists out there, do you feel there are a lot of manufactured ones out in music today?
I feel like people are forgetting about timeless music. Making music for today is dope, but I'm trying to have my music around forever like Stevie Wonder who personally told me to create music that heals and helps people with everyday life. Now I'm definitely not saying that there's no one out there creating timeless music. Adele is creating great music, especially with her album
21
. She's literally helped people heal their broken hearts and soul. That's what the world needed, people gravitate towards that in music. We all know what that album sold. She kept it real and about the music. That's where I'm at. It's all about the music for me.
Why did you name your mixtape Everybody Hates Josh X and then the previously released Can I Live? Sounds like a lot of haters in the bunch.
If you don't have hate, then you are not doing something right. It's so much easier to hate then to show love. Everyone can't be happy for you. All I can do is do me and continue to serve my fans - those that love my music. The haters will come around. They always do, I've seen it myself!
How do you overcome jealousy and negativity in the game?
By making sure I strive to be better each and every day. I love when someone tells me I "can't." I love that word cause now I'm gonna have two! You can overcome anything if you believe strongly enough.
Who are some of the newer artist you're feeling out there?
Honestly I've been living in the studio right now, so I haven't gotten a chance to really explore some of the newer artists out here. But I'll be on the look out!
What is one thing about yourself that you want your fans to know?
My name is Josh Xantus, and I am a sneaker addict [laughs]. Really though, I have a sneaker addiction – specifically Jordans. I'm seeking help as we speak [laughs].
If you weren't here doing this, where do you think you would be?
I think I would be a veterinarian. I love animals! If you check my on Twitter (@joshxantus) or
Facebook.com/joshxan​tusofficial,
I like to post pics of my animals.
live local music on
Enter your ZIP code to see concerts happening in your area.
Data provided by Zvents
follow msn music