Kendrick Lamar Still Awesome: The 3 Most Recent Reasons Why
In order of importance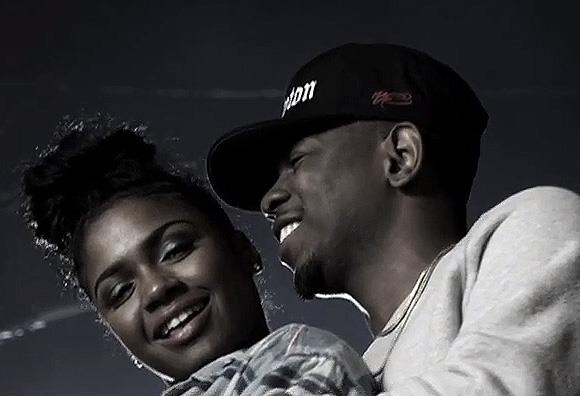 Sick of
Kendrick Lamar
yet? Didn't think so. Here's your daily fix.


1. He released the "Poetic Justice" video.
Though he didn't get Janet Jackson to make a cameo -- despite his
very public request
and the heavy sampling of her 1994 slow jam "Any Time, Any Place" on the track -- the clip is no less captivating. Instead of resorting entirely to rappers' most contrived music video methods (there's only one bare butt as opposed to dozens!), Lamar's visual chronicles a sadly short-lived love. On the crowded streets of Compton, Lamar eyes the object of his affection -- appropriately dressed-down in loose plaid instead of, say, an equivalent to lingerie -- but their meet-cute is cut short when gunfire breaks out and Lamar opts to rescue instead of run. Drake's verse is left on a voicemail that'll never be heard, and an ambulance arrives to assist the afflicted, and the new couple's final moments are caught in a flashback.
2. He assisted on the remix of Emeli Sande's "Next to Me."
If the UK singer's original tune -- with its bouncy piano, shaking tambourine, "woo-hoo!" wail, and details about why it's just so darn fun to be faithful -- was just a bit too cloying for the critic in you, Lamar provides some much-needed grit in his trademark gravel with a pair of verses that tell of his coming to terms with celebrity: "Struck by the fame bug / Been fightin' the same drug / The feelin' that caned us / In vain, it's tough love." He doesn't dampen the mood too dramatically, but it's enough to please those who puke from seeing too much PDA.
Hear it here!
3. He's just virtually everywhere.
"In popular demand" is kind of an understatement when you're talking about Lamar. So, to please the people, he's hitting stages nationwide. News just broke that he's been added to the line-up of Tennessee's four-day Bonnaroo Music & Arts Festival in June, alongside 150 artists including
A$AP Rocky
and R. Kelly. Later that month, he and Kellz will reunite in Los Angeles for the weekend-long BET Experience. And before that, in May, he'll stake his claim in having a longevous career by following in the footsteps of acclaimed hip-hop artists who headlined Cornell University's Slope Day before achieving major success (see: Kanye West headlining in 2004, four months after he released his debut album "The College Dropout," and Drake, who did the same in 2010 a month before dropping his first effort "Thank Me Later.")
You're welcome.
[Follow @daniellesaid]
live local music on
Enter your ZIP code to see concerts happening in your area.
Data provided by Zvents
follow msn music