Lil' Wayne's "I Am Not a Human Being" Is Flawed Like One
In the midst of finishing off a prison sentence, Weezy F. Baby delivers "I Am Not a Human Being."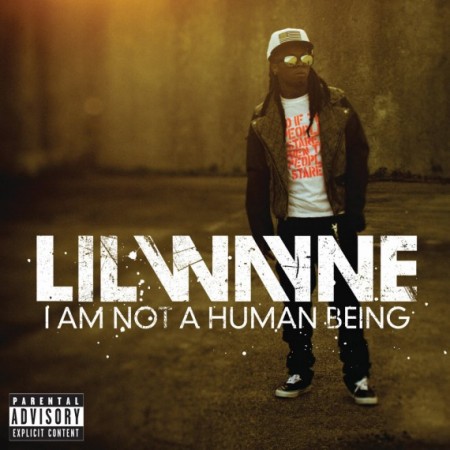 As inmate Weezy # 02616544L spends his remaining 8-month prison sentence in solitude, he offers his 8th solo studio album I Am Not a Human Being. Often referred to as the "Hardest working man in Hip-Hop," Lil' Wayne has managed to even phone in verses while doing time in New York's Rikers Island. However, none of those are present on this effort, which features chunks of work previously anticipated for the questionable 2011 release of The Carter IV.

Instead, I Am Not a Human Being is a cluster of tracks, which by album title alone would suggest are abstract, but they're not. The title track is one of the only cuts on I Am Not a Human Being that reflects some degree of obscurity, along with the slick "Bill Gates." The rest are basic songs in the key of Young Money, with Drake splashing over four tracks: the poppy "Right Above It", the pleasantly titled "Gonorrhea" plus the smooth "With You", and the not so smooth "I'm Single."

Nicki Minaj's scene-stealing antics are present on "What's Wrong With Them" where Nicki even sings the hook. The rest are a handful of pop tarts, particularly "That Ain't Me" with Jay Sean and the dreadful "Popular" with Lil' Twist. It's quite obvious that Wayne hasn't shaken his desire for experimenting with pop and rock, but thankfully sharpened his lyrics as the balance.
While I Am Not a Human Being isn't Lil' Wayne's best work to date, it is a suitable segue for The Carter IV. As Wayne concludes his prison term, the hope for better music is still on the horizon.
live local music on
Enter your ZIP code to see concerts happening in your area.
Data provided by Zvents
follow msn music