The Three Saddest Lines from Tank's "Underrated"
Pay the man some attention!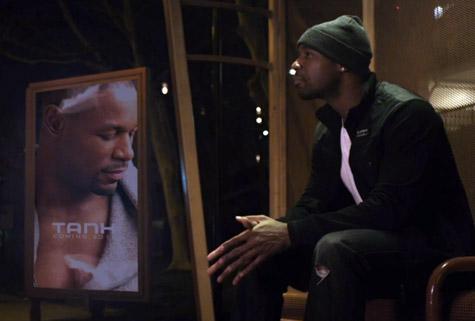 Though it's set to the same piano keys and snare drums that you'd hear on any recently-released babymaker -- and though that's naturally what we'd expect from the man that brought us
"Slowly"
-- Tank's lyrics for his new single "Underrated" are anything but. In fact, they're more a diary entry than anything else.
"I wasn't created to be so underrated,"
he humbly admits after reminding listeners that he's the same artist whose songs resonated enough to make make grown men get down on bended knee (thought that was Boyz II Men, but we'll give him a pass). Twelve years after
"Maybe I Deserve,"
the singer still ponders aloud as to why
he
hasn't yet gotten the respect he deserves.
And so, he whines,
"Truth is that I ain't really peaked yet / And I can't get the things that he get,"
suddenly making the tune a double entendre. And now the reasons for his lack of (comparable) success become clearer. Though the R&B star, whose never experienced having a platinum album or a #1 single on a Billboard chart, could certainly be singing about the jealousy he's feeling courtesy of a former lover's new man, it's his all-over honesty that leads you to believe he's referencing the Chris Brown's and Ne-Yo's of the world - the one's who've literally danced their way into mainstream,
President Obama-cosigned
,
"all's

forgiven"-by-the-Gra​mmys
success through new electro-inspired music and footwork, and neck-snapping headlines - all antics Tank seems to want no part in (though he's probably considered it).
"God, I got a gift, but they just don't see me / Couple more prayers, I hope you can hear me,"
he finally begs and you're reminded that Tank's struggle is not a solitary one; it is not one that's unique to musicians either. It's a universal feeling experienced by anyone who's ever felt slighted or overlooked, and Tank's vulnerability on this song alone should be seen as something worth giving a bigger platform to.
Pity party thrown; card well-played, Tank!
live local music on
Enter your ZIP code to see concerts happening in your area.
Data provided by Zvents
follow msn music