Obama's Presidential Soundtrack
...because every superhero needs theme music.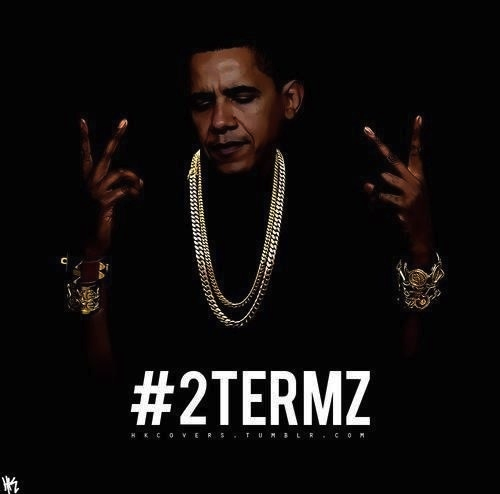 So Barack Obama beat Mitt Romney in the Presidential Election of 2012, meaning President Obama is signed on for a second term as the President of the United Status. Regardless of who you voted for, it's a reason to celebrate, because people will stop posting about the election on Facebook. Everyone knows though Barack Obama is one helluva guy, and this win is a reminder that our votes count. On top of all that, Hip-Hop loves him. To honor Barry's return as POTUS, Groove has a little soundtrack compiled to celebrate. Check it out.
"Champion" - Kanye West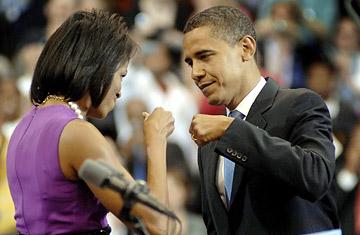 Self-explanatory given the title. Yeezy crafts a soundtrack fit for a champ with a proper "Kid Charlemagne" Steely Dan sample. Obama won, and he's the champion. Get it? Get it?
"The People" - Common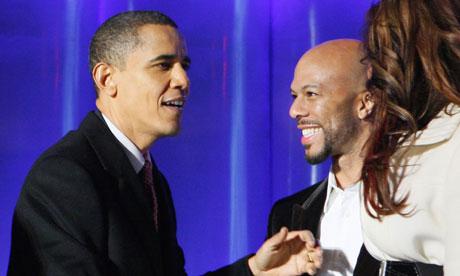 "My raps ignite the people like Obama," Common rhymes on "The People." Com represents his fellow Chicagoan on this track from way back when. It still fits. Barack still ignites.
"Roc Boys" - Jay-Z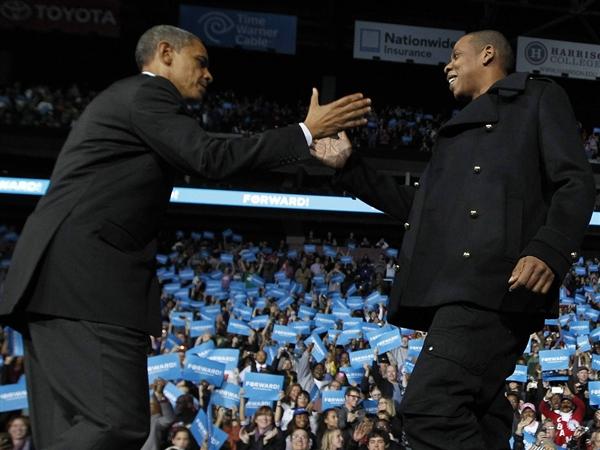 This song screams success. The whole song (and video) are about celebrating success and being awesome with Jay-Z as the ringleader. Well, second ringleader. Barry is Numero Uno.

"Return To the Winner's Circle" - Curren$y
This song may be a little more obscure, given the others, but the title says it all. Barack returns to the winner's circle. Curren$y can come too, especially since marijuana is legal in two states.
"Say Something" - Talib Kweli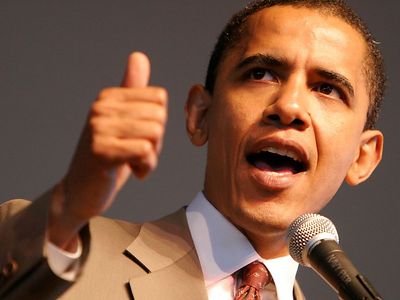 More Barack Obama references in rap: "Speak to the people like Barack Obama." Kweli name drops Barry and his ability to captivate minds on this one. He's right too!

"My President Is Black" - Young Jeezy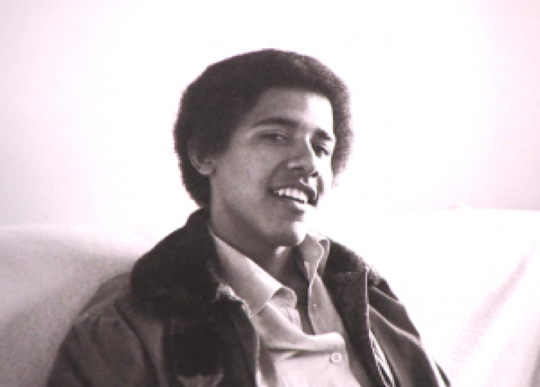 Young Jeezy dropped this one when Barack won in 2008, but it stood the test of time to work again in 2012. Jeezy's President is Black, but we wonder if his Lambo is still blue?
"New God Flow" - Pusha T, Kanye West & Ghostface

"Went from most hated to the champion god flow / I guess that's a feeling only me and [Barack] know / I'm living three dreams: Biggie Smalls', Dr. King's, Rodney King's"
"Black President" - Nas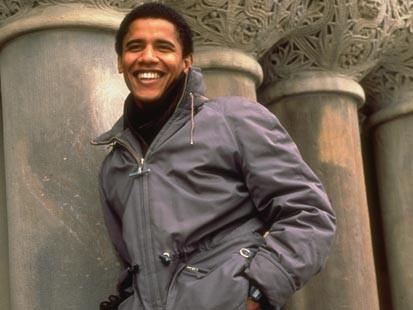 Another song about Barack, but this time it's from the God's Son. Barack Obama is probably the first President to ever have this many songs about him, written in a positive light.

"Welcome To My Hood" - DJ Khaled f. Rick Ross, Plies, Lil Wayne & T-Pain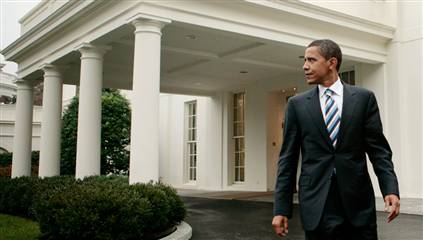 Barry's back in the White House. Welcome to his hood, guys. Drive all the way to DC and play this one cruising down Pennsylvania Avenue. Nevermind don't do that at all.

"3 Kingz" - Rick Ross f. Dr. Dre & Jay-Z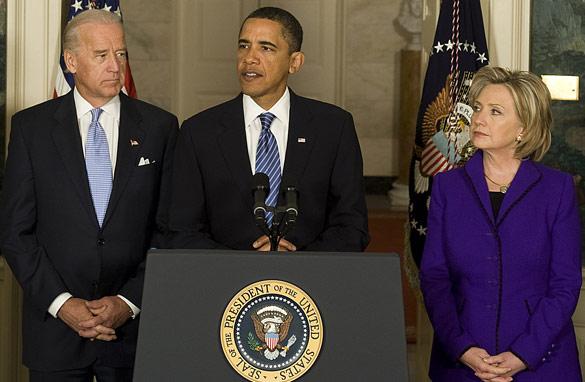 This one speaks for itself. Biden, Barack, and Hillary aka "Three The Hard Way." That's the trifecta right there, and this is the perfect song about that. The end.
live local music on
Enter your ZIP code to see concerts happening in your area.
Data provided by Zvents
follow msn music