"No Lie:" 2 Chainz is My New Favorite Rapper
..and he should be yours too.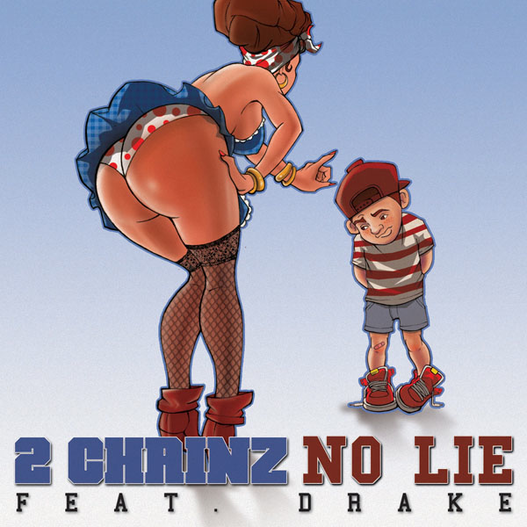 It took me a little while to come around on 2 Chainz. While I liked a thing or two that he did with Playaz Circle, with so many rappers being shuffled in and out of "the game" on a weekly basis, I initially assumed that 2 Chainz would fade out quickly and I could get away with just ignoring him. One highly-successful mixtape and G.O.O.D. Music contract later, I'm man enough to admit that I was wrong—I fox with 2 Chainz. To celebrate the release of the first video from his official solo debut ("No Lie" with Drake,
above
), I present a gallery of the things that I've come to love about 2 Chainz to help you see the light if you haven't already.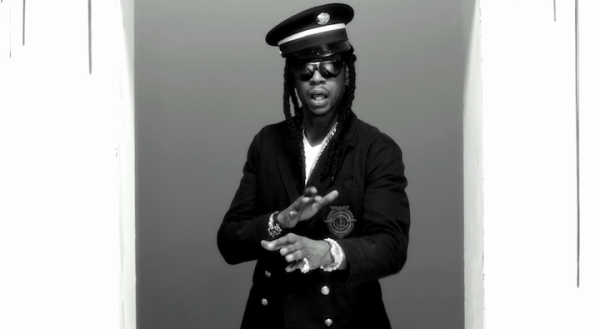 2 Chainz: Yacht Captain
One of the best things about a 2 Chainz video is the wardrobe. Granted, most of his fashion choices aren't ones I would make myself, but the man has an aesthetic and you have to love his dedication to it. In "No Lie," he briefly sets aside (some of) the gold jewelry in favor of this tasteful sea captain look, complete with a delightfully askew hat, bringing a little bit more joy to the world. If you don't look at him strutting around in a boating-themed outfit (in a video with no boats) and crack a smile, you need to learn how to enjoy life more.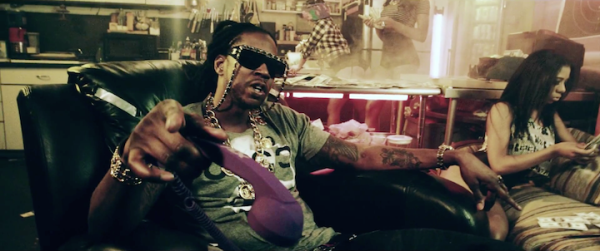 The Swag Phone
Apparently, 2 Chainz will often accessorize himself with something he calls a "swag phone"—the receiver from a phone attached to his belt by the cord. Why? I have no idea. Nevertheless, it's crazy and I've decided I love it. I'm sure that there's a 17-year-old walking the halls of his high-school with a swag phone attached to his Nautica belt: that kid is an idiot. 2 Chainz, however, gets a pass because he's awesome and (I think) it was his thing first. Besides, 2 Chainz apparently graduated college in 3 years with a 4.0 GPA, so he's earned the right to be a little silly when he feels the need.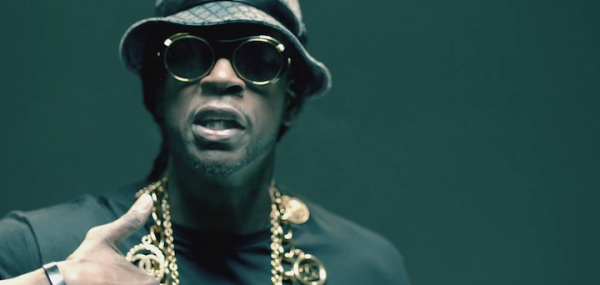 Outlandish Eyewear
Rather than defaulting to the obvious wrap-around shades or aviator at every opportunity, 2 Chainz enjoys taking his eyewear game to another level with items like these old-timey gold frames or the Chanel "Rich Librarian" pair in the last photo. It all contributes to the crazy, over-the-top persona that makes him fun to watch.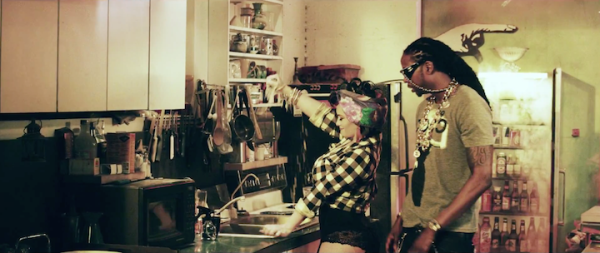 Shawty From the "Undastatement" Video
Much like the man himself, this girl seems to be having the time of her life participating in the "Undastatement" video shoot. I won't elaborate any further on what else she brings to the clip, but the video itself (below) should be enough to let you know why she's become a favorite among YouTube and blog commenters everywhere.
He Looks Like a Monster Sometimes
But not a scary, mean monster—more like Grover or one of the monsters from Where the Wild Things Are. I don't know that I'd let young children listen to a 2 Chainz album, but if I were throwing a child's birthday party, I'd love to invite Uncle 2 Chainz because I'm sure the kids and parents alike would get a kick out of the fun-loving, bedazzled emcee playing Pin the Tail on the Donkey and swinging at a piñata full of diamonds.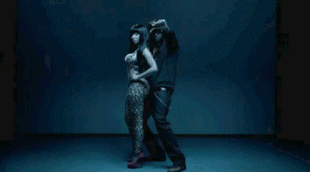 The 2 Chainz Dance
Energetic yet cool and graceful, performing the 2 Chainz Dance is the most fun you'll have this year whether you're at the club polishing off a bottle of Ciroc or home alone drinking wine in your underwear. Thank you, 2 Chainz, for making this a reality.
2 Chainz is the best guy ever? That's an undastatement...
live local music on
Enter your ZIP code to see concerts happening in your area.
Data provided by Zvents
follow msn music