Get To Know: Rapsody
A beautiful mind with beautiful rhymes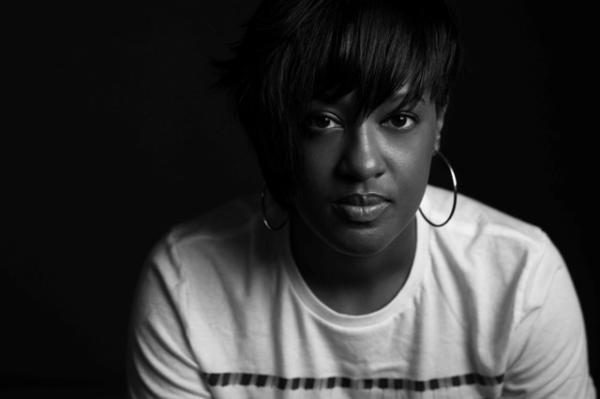 Who:
Rapsody
From:
Raleigh, North Carolina
Why You Should Get To Know Her:
Because 9th Wonder says so.
When Hip-Hop outfit Kooley High first arrived on the scene years back, their First Lady Rapsody immediately stood out. Sure, she was the "only female in her crew," but Rap's rhymes were what pulled fans in - a combination of lyricism and wit - much like Lauryn Hill's beginnings in the Fugees. Now Rapsody is planning the release of her solo debut
The Idea Of Beautiful
on August 28th. MSN's Groove caught up with Rapsody just a few weeks shy of her album release to talk about her fateful encounter with producer 9th Wonder, how MC Lyte's "Poor Georgie" video changed her life (Lauryn Hill is coincidentally an extra in this video), and if she sees the rise in female talent in the game as a plus or a minus for women going forward.
When did you know Hip-Hop was it for you?
I can never remember exactly what song or video made me fall in love with Hip-Hop. I just remember it happening so fast. I was 5 or 6, and it was like one night I went to sleep being a huge Michael Jackson fan, to waking up and giving Michael some company with Hip-Hop. But, I do know when I saw MC Lyte's "Poor Georgie" video, that's the moment I knew I could do it. That it was possible. She was the first emcee that was a girl I saw do it. That was one pivotal moment for me.
What was the first rhyme you wrote? How old were you?
I was 18 the first time I ever tried to write a rhyme. I bought a recorder from Wal-Mart to record it so I could hear what it sounded like. I remember riding around listening to that one rhyme all the time. I remember one of my best friends from high school came to visit me and I played it for her a few times. It's safe to say she was far from impressed. It was a rather wack rhyme. For that reason, I didn't try to write another rhyme until the Summer before I met 9th Wonder.
When you first met 9th Wonder, what was your first impression of him?
The first time I met 9th Wonder was August 2005. I used to think it was the Fall, but I remember he gave us pilot Cd's for
The Minstrel Show
. I was a co-founder of a Hip-Hop Organization with some friends, who are now the members of Kooley High. We recorded a compilation that summer and 9th came to give us advice on the industry and our music. My first impression was he was very humble, down to earth, funny and just warm. He was a real warm person and he remains all of that still today. He took time to come talk to a bunch of kids in NC with a dream, and ever since I have known him that is still something he finds great joy in, educating. 
What was some of the advice he's given you thus far?
There is a grocery list of advice 9th has given me since day one. One of the most important things he has taught me that has helped me the most is the lesson of work ethic. If you want music to be your life, you have to make it your life; if you treat music like a hobby, it will remain just that, a hobby. He has been in this business 10 plus years, he has a Grammy, has worked with some of the greatest artists of our generation and he still is in the studio everyday until 3am. Success doesn't just happen, you have to work at it. Secondly, to be yourself. Another saying I have tattooed on my brain is that "you can follow some one's path or knock down a tree and make your own path." Those are two of my many favorites.
You have really strong lyrics. What is your process like when you're writing your rhymes?
I'll get a beat, and sometimes the sample or the mood of the track will spark a concept. It'll make me think of something or spark a memory and I'll write on that topic. Other times, 9th may already have a concept in mind for a beat and we'll work it like that. Then sometimes I have to work my way through a song. I might start off with what I'm doing, thinking, where I am, or what I see around me and the song makes a turn and all these unconscious thoughts come out. That's my process in a nutshell.
Do you feel like it's easier or harder for women in Hip-Hop in 2012? Why?
I feel like right now it's easier. It's a good time to get in. You can almost call it a movement.  When Nicki Minaj first got her buzz and just flew into stardom, it raised a lot of questions. The world outside of the blogosphere wanted to know what happened to all the "female emcees" (I hate to use that term), but you catch my drift. So, you see a lot of ladies making noise like that 90's era when we had MC Lyte, Latifah, Lil' Kim, Foxy, Lauryn, Rah Digga, etc. It's just a good time for good music period. It doesn't sound like one long song. All these new emerging artists are different with their own sound and style. It's just a real, good, fun time.
Why did you decide to title your project The Idea Of Beautiful?
I went back and forth with a lot of different titles. I really wanted to find a title that said a lot about me and what I represented.
The Idea of Beautiful
has a few different meanings for me.  One is just the general idea of what the "world's" or "media's" idea of beautiful is. That's why for the cover we used a picture of these two beautiful girls from Soweto, South Africa; Ndibulele Nqeni and Lowethu Zembe. One has no hair and she's just styling. You can see the confidence in her. That is beautiful. To be yourself and be proud of it, and own it. It's that innocence, like that of a young child, who doesn't get caught up in how straight her hair should be and how much she needs to weigh.
Another concept behind the title has to do with the beauty of Hip-Hop. Mainstream a lot of times only exposes you to 10% of "Hip Hop:" sex, drugs, and guns. Therefore, a lot of individuals who don't know about our culture have perceived these negative ideas of it. Hip-Hop is a culture by the people and for the people. Yes, we talk about sex, drugs, and violence, but so do your favorite film writers and producers. He talk about what we see and what we live. There is a beauty in the honesty of Hip-Hop, the stories and the lyrics. It's not always about sex, drugs and guns, we also talk about God, love, family, dreams, the government. There are no boundaries in Hip-Hop. You can honestly say that Hip-Hop has done more to erase the color lines than any other movement. We connect races, religions, gender, different ethnic groups through music, records, dance, and art. It's beautiful.
Those are just a couple meanings behind the title.

What is your favorite track on the project?
It's really hard for me to pick a favorite right now. I have a lot of stand outs on this album, for different reasons. There are a lot of stories from different times in my life that just spark a emotion, whether good or bad, that means something. Aside from being a huge fan of lyrics, I also like how different records make me feel. The intro, "Motivation," is a favorite. It's like the beginning to another phase in my career. Some of my other favorite records are "Destiny," "The Drums," "Non-Fiction," "When I Have You," and "In The Town." I'm excited for the world to get a hold of it and hear what some of the favorites are of my fans.
How do you define beauty?
I define beauty as a type of energy. There is this warm feeling that I get when I'm around certain people, or see things, or hear certain music, regardless of the genre. Beauty really is skin deep. It's an attraction to something greater than you.

If you weren't here doing this, where do you think you would be?
Honestly, I cant even fathom not doing this. If I weren't doing music, I know for certain I would be somewhere feeling really unhappy about life.
live local music on
Enter your ZIP code to see concerts happening in your area.
Data provided by Zvents
follow msn music