Beyonce Bares All In HBO Documentary
The soulful icon shows her highs and her lows for the cameras.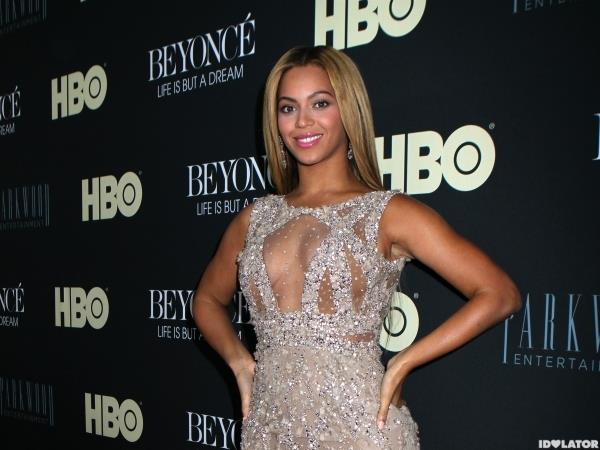 Beyonce Knowles-Carter has lived behind a veil since her career started as front woman of Destiny's Child many moons ago. It's a veil that has protected her in many ways - offering little critiques from the media outside of stories they've concocted, coupled with providing this enigmatic charm that's a total contrast to the soul-baring music she offers. In her new HBO documentary titled
Life Is But a Dream
, the veil is lifted. We're meeting Beyonce again...for the very first time.
Last night (February 12th) New York City's Ziegfeld Theatre held the premiere of the film. Oprah was in attendance, and walked in with Beyonce, holding a short Q&A before the film started. After the brief interview, Beyonce went to her seat, next to husband Jay-Z in a middle row of the theater. She didn't need a front row seat; after all, she's lived what we're all watching.
The film begins with Beyonce's childhood home in Houston, with the singer discussing the first memory she can recall. The scene changes to a childhood video of Beyonce, sister Solange, and their friend Ebony dancing in front of the steps. Beyonce is wearing white fringed cowboy boots and won't stop messing with a bush full of bees despite her father suggesting she backs away. Cut to the next scene of a recent concert, where projectors show thousands of bees buzzing, signifying that's she's the Queen Bee - or Queen Bey so to speak.
With scattered home movies, Beyonce's Mac Photobooth confessionals, and concert footage, we finally learn about the life of Beyonce. She curses (especially while in the studio), she was actually pregnant (belly footage is present, along with her horrified response to the media suggesting she had a surrogate out of vanity), she cries (especially when thinking about her strained relationship with her father), and she loves her family (her husband Jay-Z and daughter Blue Ivy, especially). Here is a portrait of a vulnerable woman, who has kept her life private out of survival. She's an artist in the truest form, and doesn't want to succumb to a life of hit singles and no complete projects. There's also a loneliness to her life, using her laptop as an escape, but also a diary - Beyonce told her computer she was pregnant before any of us learned about it. If you think she's untouchable, think again. Beyonce is the girl next door, who just happens to be extraordinary: much more, nothing less.
A documentary of this magnitude was necessary at this stage in Beyonce's career, considering the overly critical backlash she's endured over the past few weeks. Oftentimes the world forgets that artists are human beings, and
Life Is But a Dream
is very human. Following the premiere of the documentary, attendees reconvened at New York's famed auction hall Christies - where guests including Arianna Huffington, Gayle King, The Roots' Ahmir "Questlove" Thompson and many others enjoyed a full spread of food and drinks. Solange deejayed, Jay-Z danced, Beyonce talked to everyone in the room. Life really is but a dream.
Life Is But a Dream airs Saturday (February 16th) at 9PM on HBO.
live local music on
Enter your ZIP code to see concerts happening in your area.
Data provided by Zvents
follow msn music