5 Things You Need to Know About Singer Arlissa
She's already caught some eye stateside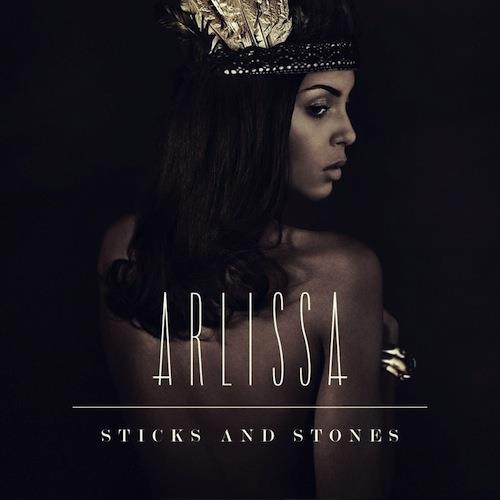 The BBC has already placed her on their prestigious "Sound of 2013"list (alongside the likes of Aluna George), so let's play catch-up. 

Obligatory backstory: Arlissa, 20, was born to an American mom and German dad, and was raised in South London. She moved out of her family home after high school, but instead of heading off to college like the rest of her friends, stayed put and worked at a clothing store to pay for studio sessions.
Her voice can unite former enemies.
Ok, maybe that's an exaggeration, but both Nas and Jay-Z have given Arlissa their respective stamps of approval. Last year, Nas heard the demo of her viral single "Hard to Love Somebody" and sought her out to ask if they could collaborate on the tune to turn it into a duet. He then flew her from London to a Los Angeles studio—at a time in music when featured guests rarely come face-to-face—to watch him record his mainly-improvised verses. Additionally, Jay-Z has signed her to his RocNation management label, and if Rihanna and Rita Ora's careers are any indication, she's got big things coming.
She's taken a page out of the Adele "book of bashing."
"Hard to Love Somebody" was penned after Arlissa and her boyfriend of three years broke up. Ironically—or maybe this in-your-face approach was intended—she later said of the song: "My ex was obsessed with Nas, and we used to listen to him all the time. It wasn't until I was on the plane home that I suddenly realized, 'F—k, I just did a track with Nas.'" Talk about adding salt to a wound — oh well, he probably deserved it!
But that doesn't mean she sounds like Adele.

In fact, the UK has more closely likened her voice to Florence Welch; and her "pensive, self-examining" songwriting to Emeli Sande. But she says her biggest influence is Kate Bush: "I'd like a career like hers."
Her debut single "Sticks and Stones" is unlike anything on the radio.
Clattering drumsticks and a beat fit for a marching band back Arlissa's throaty vocals and tribal yodeling—that's right, Shakira's not the only one who can pull that off—that sing of her surrender to a relentless lover: "Can't you understand I don't want battles, battles, battles? / And if you lay them in my hand, I won't fight..."
"Sticks and Stones" will be released March 3.
Are you sure you want to delete this comment?
live local music on
Enter your ZIP code to see concerts happening in your area.
Data provided by Zvents
follow msn music