Erin Christine, Donnis & Miguel Leave Us Wanting More (But In Different Ways)
At the Canal Room in New York City, the three acts take stage.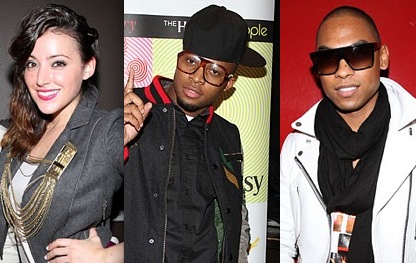 Newcomers - singers Erin Christine and Miguel, and rapper Donnis - provided an anxious audience with a bit of wow (and wonder).
Aside from having the most forgettable stage name ever, it didn't take much to remember Erin Christine. Sure, the anecdote about being homesick was sappy, and probably not as emotion-inducing for the audience as she had hoped, but her voice alone is. When performing her pop-piano debut "Say," it became so overwhelming, Erin herself began to fluster, forgetting to sing into the mic. It's a force, and doesn't match her tiny frame.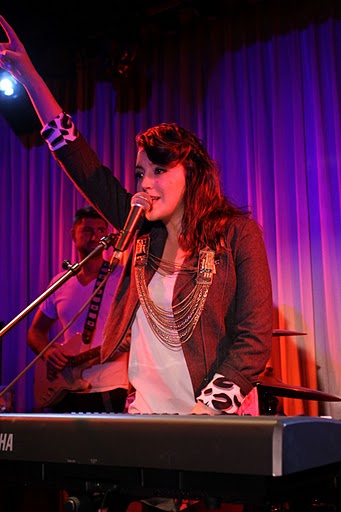 Donnis was cocky, but it wasn't a turn-off. He admitted that he'd brought his "boo," but it doesn't stop him from calling a female to the stage Trey Songz-style and exclaiming he'd "eat her alive." He's emphatic about his self-described "everyman" rap, always using his hands, and he energetically hopped around the stage without hesitation, especially during "I Made It." The boy has heart, but the finish isn't strong.
Miguel performed with shades and a scarf on as if he's outside and announced he's "International, baby!" without showing numbers to prove it. His two funky guitarists -- think "Addicted to Love" Palmer Girls for effect -- stayed in sync with choreography, but didn't move like Miguel did, with all his hip swivels and lovemaking to the mic stand. It's these moves that created a disparity in opinion amongst the audience, ultimately summarizing Miguel's entire career: what women call "Prince"-like, men call "suspect."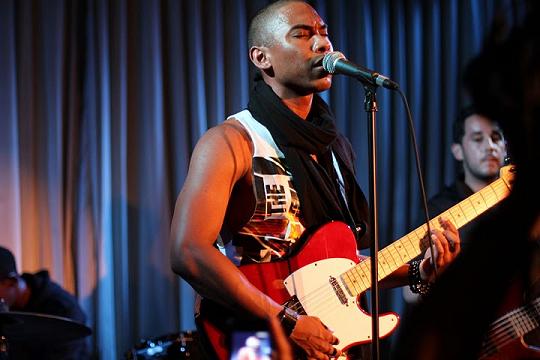 live local music on
Enter your ZIP code to see concerts happening in your area.
Data provided by Zvents
follow msn music